Innovations of the DGNB Sustainability Challenge

As part of the DGNB Sustainability Challenge, the DGNB regularly looks for innovations that question the status quo, initiate something new and bring about change, thus contributing to greater sustainability in the construction and real estate industry. Some of these ideas are driving forward the implementation of circular strategies.
Exemplary projects implementing circular strategies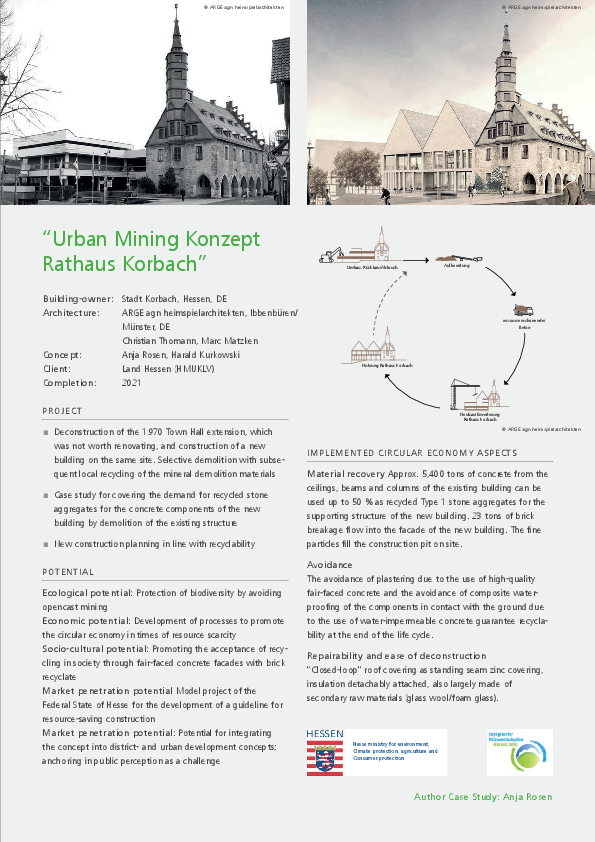 Case Study "Urban Mining Konzept Rathaus Korbach"
Deconstruction of the 1970 Town Hall extension, which was not worthy of renovation, and construction of a new building on the same site. Selective deconstruction with subsequent local recycling of mineral demolition materials.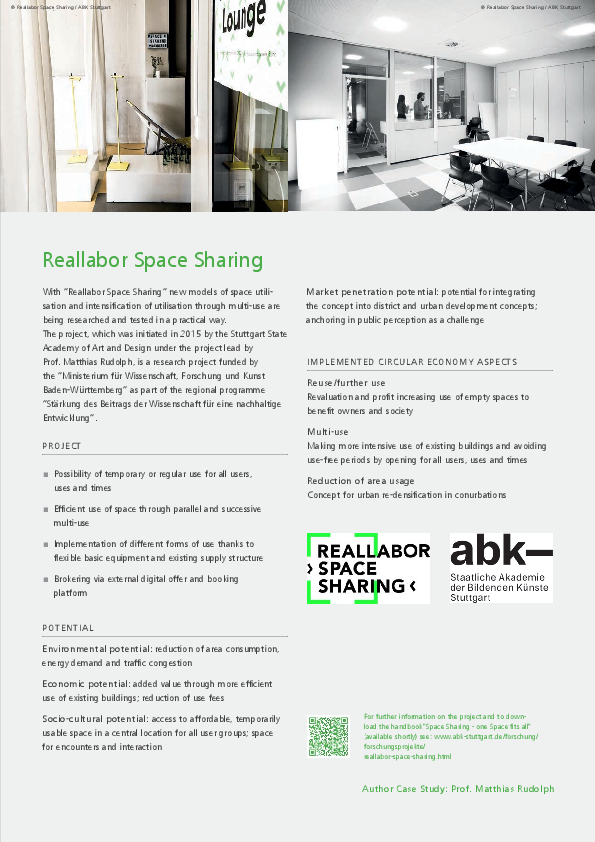 Case Study Reallabor Space Sharing
The "Reallabor Space Sharing" project is researching and testing new models for the use of space and the intensification of use through multiple use. Launched in 2015, it is a research project funded by the Baden-Württemberg "Ministerium für Wissenschaft, Forschung und Kunst".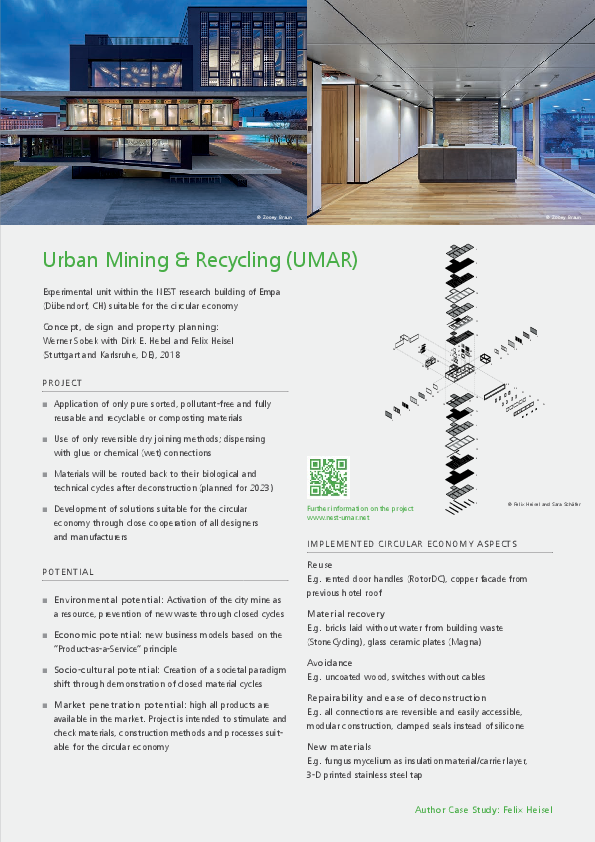 Case Study Urban Mining & Recycling (UMAR)
Recycling-friendly experimental unit in Empa's NEST research building (Dübendorf, CH) Use of only pure, pollutant-free and fully recyclable, reusable or compostable materials. After deconstruction (planned for 2023), the materials will be returned to their biological and technical cycles.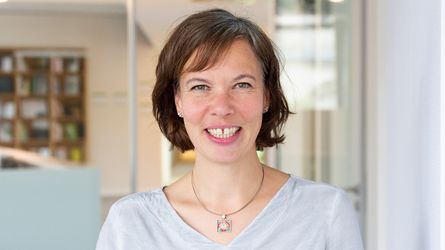 Dr. Anna Braune
Director Research and Development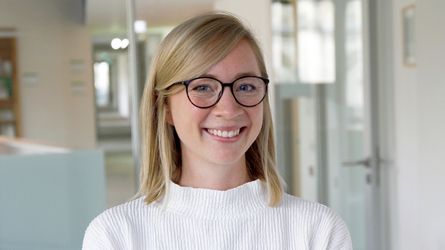 Isabell Viola Wellstein
Research Projects