For some events, the DGNB offers its member organisations the opportunity to participate as a partner or sponsor. This applies, for example, to the DGNB Sustainability Day or the World Green Building Week. The options vary depending on whether it is a face-to-face or digital event. This ranges from presentation opportunities in exhibition areas accompanying the event to lecture slots to purely communicative support.
At some trade fairs, such as BAU in Munich, there is also the opportunity to become involved as a partner of the DGNB. Here, for example, we offer tours for trade fair visitors where exhibiting member organisations of the DGNB can present themselves.
There are currently no partnership opportunities available for DGNB events.
If you would like us to proactively inform you about upcoming offers, please feel free to contact us.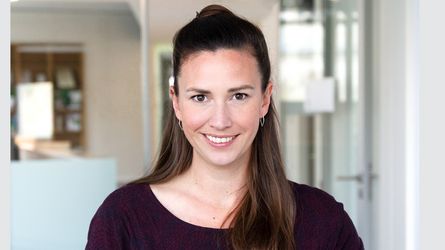 Katrin Wolf
Manager Trade Fairs, Events and Partnerships