Dates for the Life Cycle Assessment Compact Course (in German) are currently being planned. Please send a short email to ausbildung@dgnb.de if you would like to be kept informed of new dates.
A Life Cycle Assessment (LCA) is needed to make the environmental impact of a building transparent and to identify areas for improvement. It enables a holistic assessment of the entire life cycle of a building, taking into account the different phases from production and use to end of life.
In the Life Cycle Assessment Compact Course, we present practical applications for the use of Life Cycle Assessment. You will learn how to calculate and optimise the environmental impact of buildings throughout their entire life cycle, independent of the use of specific accounting tools.
The course is held in German.
While Life Cycle Assessment has always been used as a method in the context of DGNB Certification, it has now also been made mandatory in the funding programme "Klimafreundlicher Neubau" of the German federal funding for sustainable building (BEG). Conducting a Life Cycle Assessment is a prerequisite for building owners to be eligible for funding. As a result, there is an increasing demand for trained professionals, and this course will open up new opportunities for architects, energy consultants and other planners.
Duration
3 seminar days (8 x 90 min. in total)
additionally up to 2 x 120 min. for independent work on exercises
Price
450 € for DGNB members / members of a Chamber of Architects
590 € for DGNB non-members
330 € for students*
Prices exclude VAT.
*Please enclose a valid certificate of enrolment with your application.
Please note: As the training is held in German, please switch to German language settings to make a booking.
---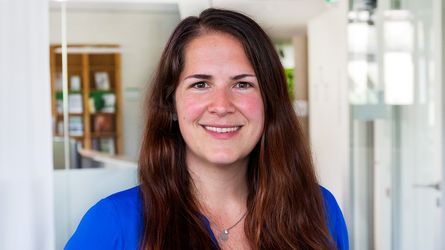 Maresa Schmid
Director DGNB Academy