The principle of sustainable building can only succeed if there is a sufficiently large range of suitable building products on the market. The demands on manufacturers have increased enormously. Recyclability, a low carbon footprint, the absence of harmful and risky substances and transparent supply chains are just a few of them.
The criteria of the DGNB Certification provide manufacturers with essential orientation points for the development of new products as well as for their marketing. With the DGNB Navigator, they can present these to architects, planners and auditors in a suitable setting. And the DGNB also offers numerous other opportunities for product manufacturers to get involved in sustainability and stand out from the competition.
The showcase for building products: the DGNB Navigator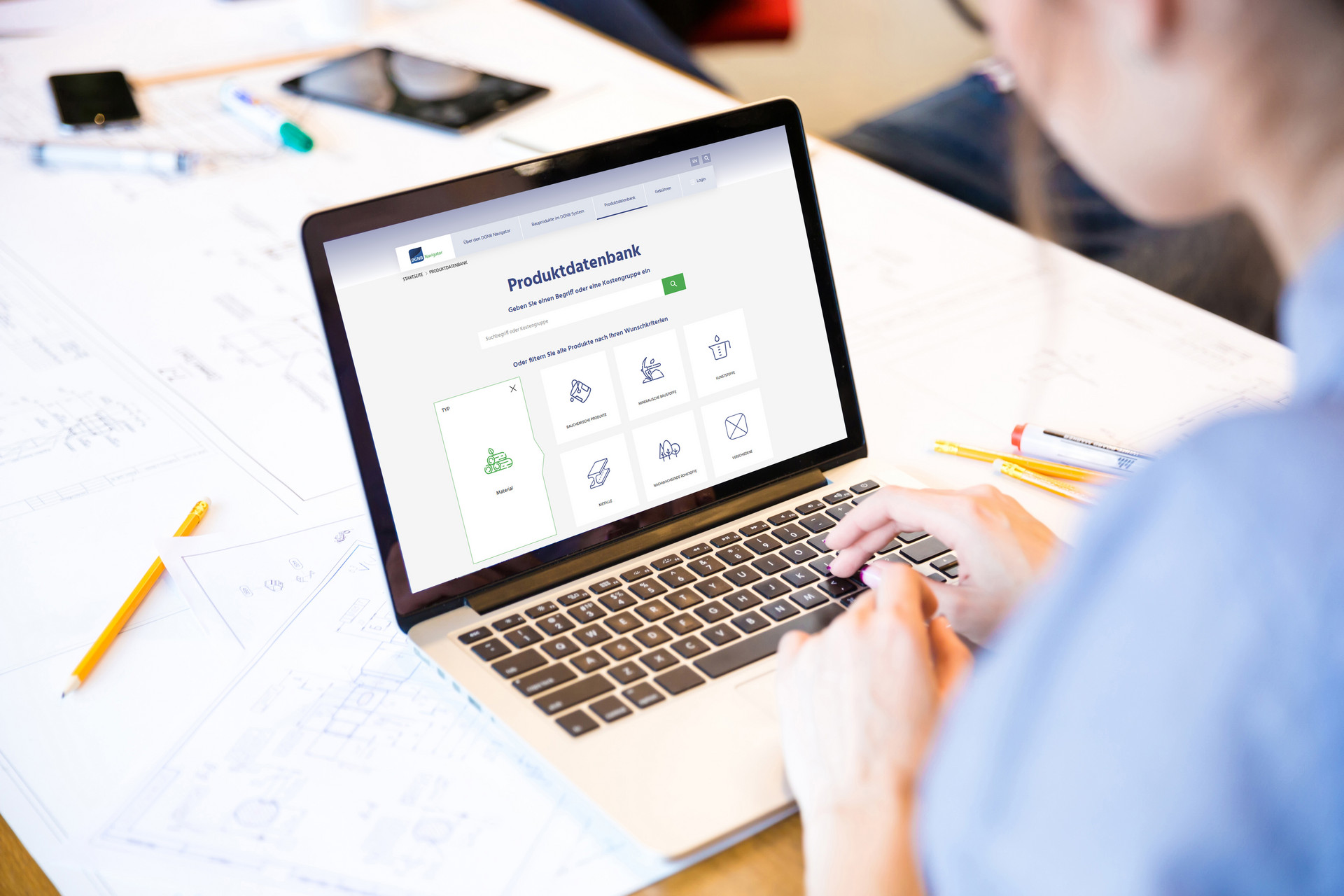 Building products make a significant contribution to the sustainability of a building. The DGNB Navigator is a unique tool that supports all those involved in the product selection process – manufacturers, architects, planners, investors, craftsmen and craftswomen as well as DGNB Auditors – and provides the necessary transparency for all aspects of building products.
Directly to the DGNB Navigator
Sustainable building: What manufacturers have to consider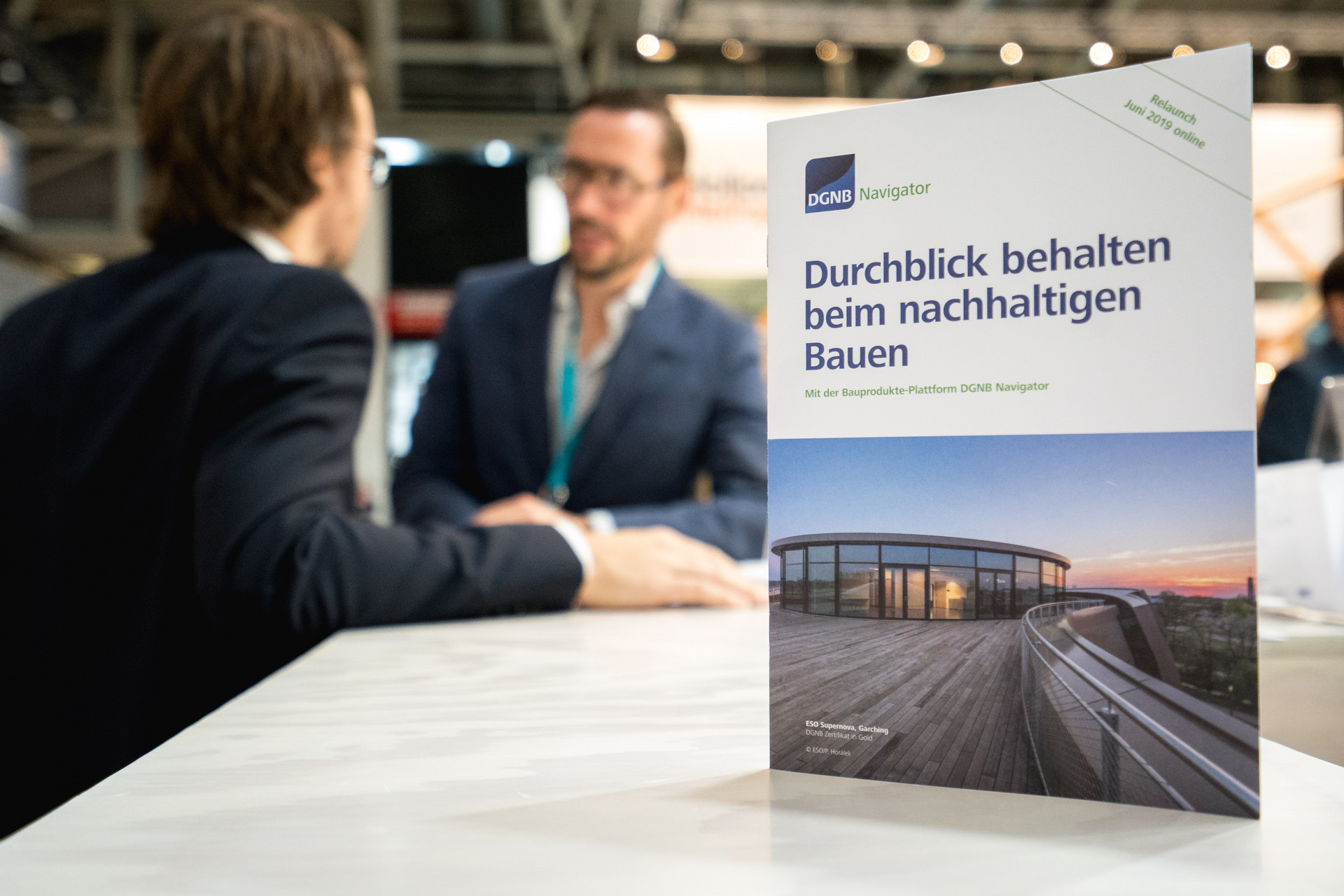 Join the DGNB as a member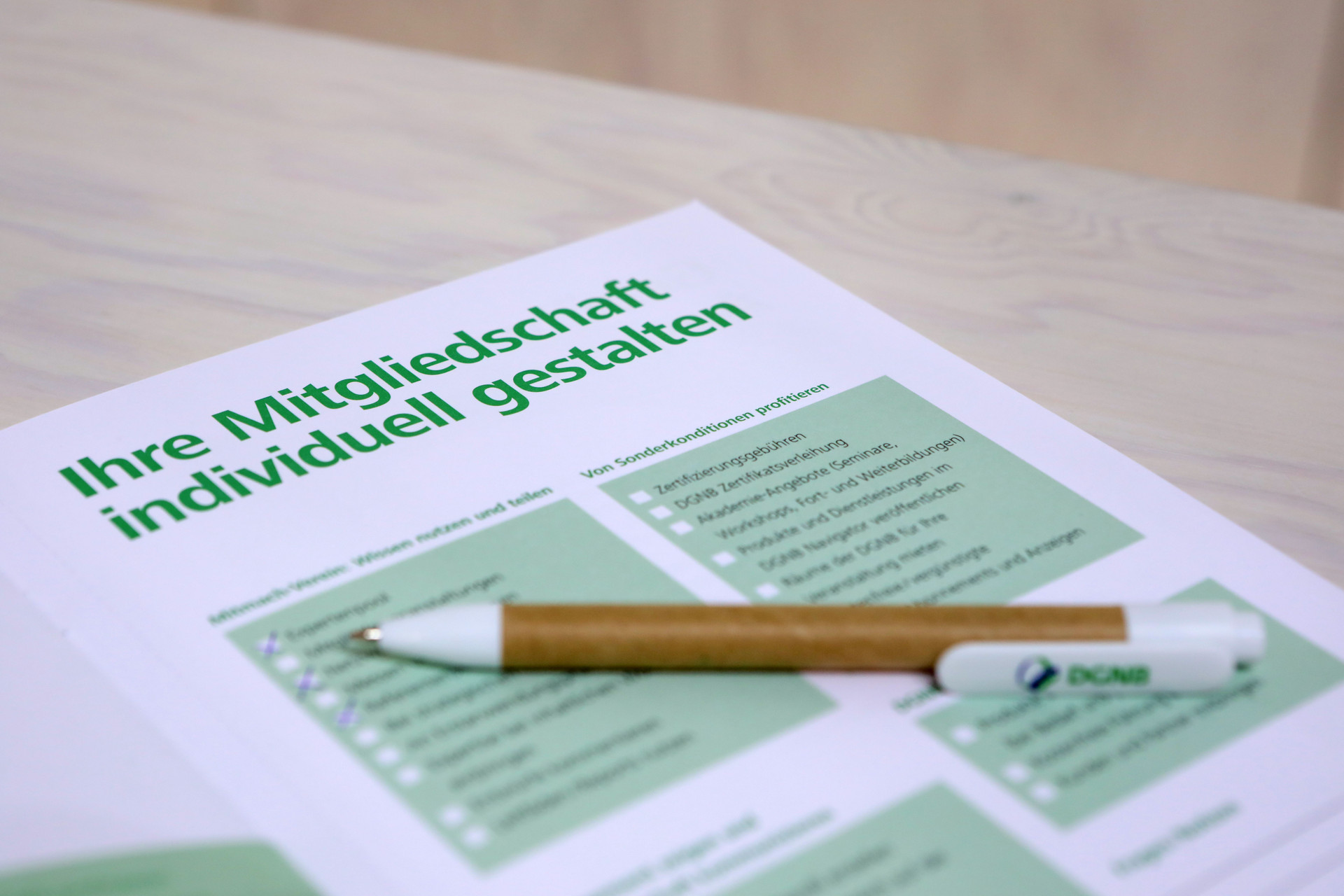 The DGNB is an association in which more than 2000 organisations are now involved as members – many of them are product manufacturers. By becoming a member, you show your partners and customers that sustainability issues are important to you. Of course, you can also use your commitment for communication purposes. Or you can get involved in our committee work, such as our Building Products Advisory Board.