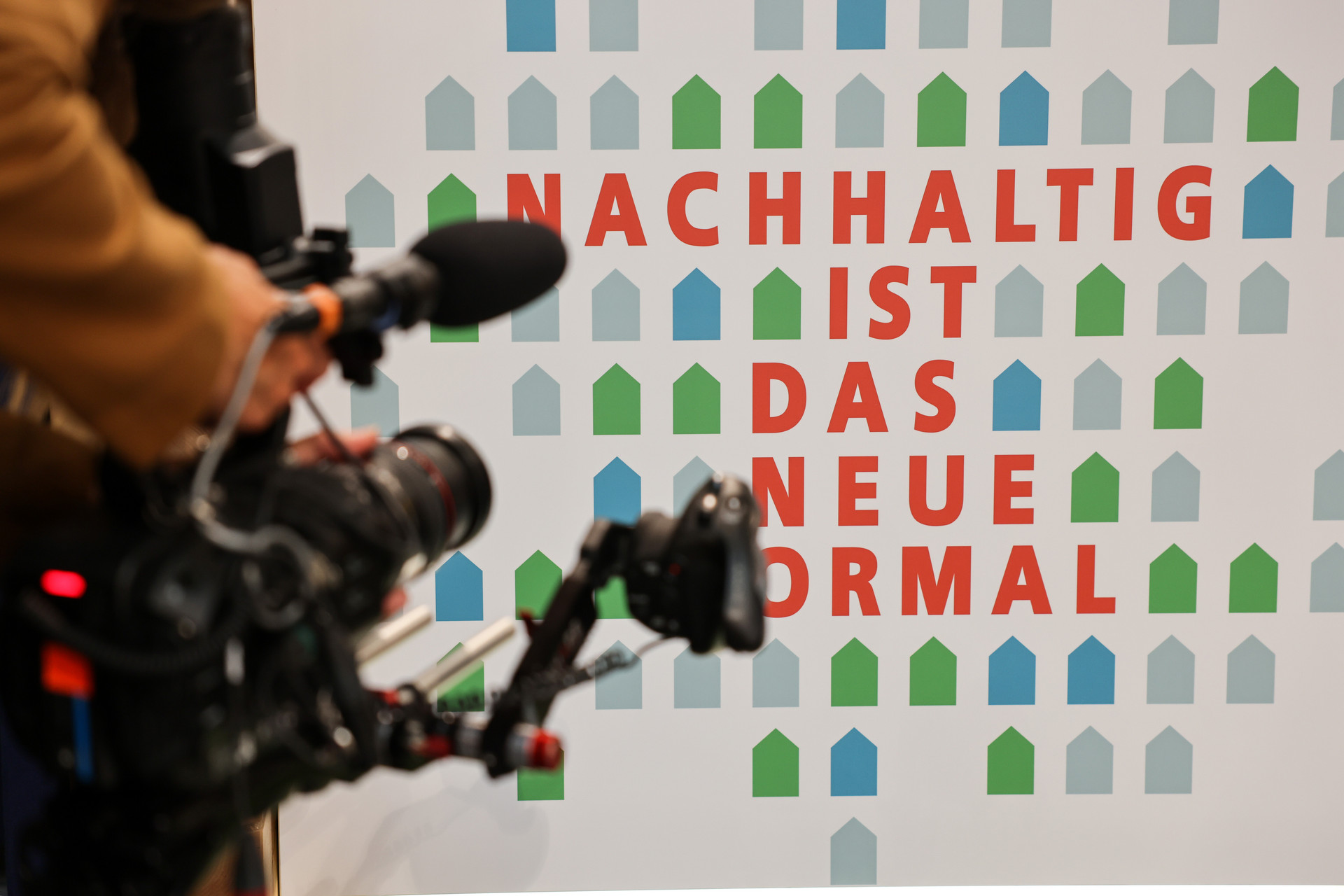 DGNB stands for German Sustainable Building Council. The DGNB is an independent non-profit association that was founded in 2007 and has developed into Europe's largest network for sustainable building.
But DGNB is more than just four letters. It is the promise to change the status quo in the construction and real estate industry - and to do so in many ways. We take responsibility and make our contribution to making sustainability and climate action the new normal. As a content-driven solution provider, we show paths to all those who are willing to move with us in this direction. We support all those who have understood that "business as usual" has no future. For them, we create platforms for exchange, for seeking and finding like-minded people, for achieving more together.
More than 2,300 member organisations from all areas of the construction and real estate sector have expressed their trust in us. Architectural firms, planners and consultants meet builders, project developers, companies in the construction industry and product manufacturers at the DGNB. The financial sector, municipalities, associations and universities are also involved in the participatory association.
DGNB certification as a planning tool with transformational effect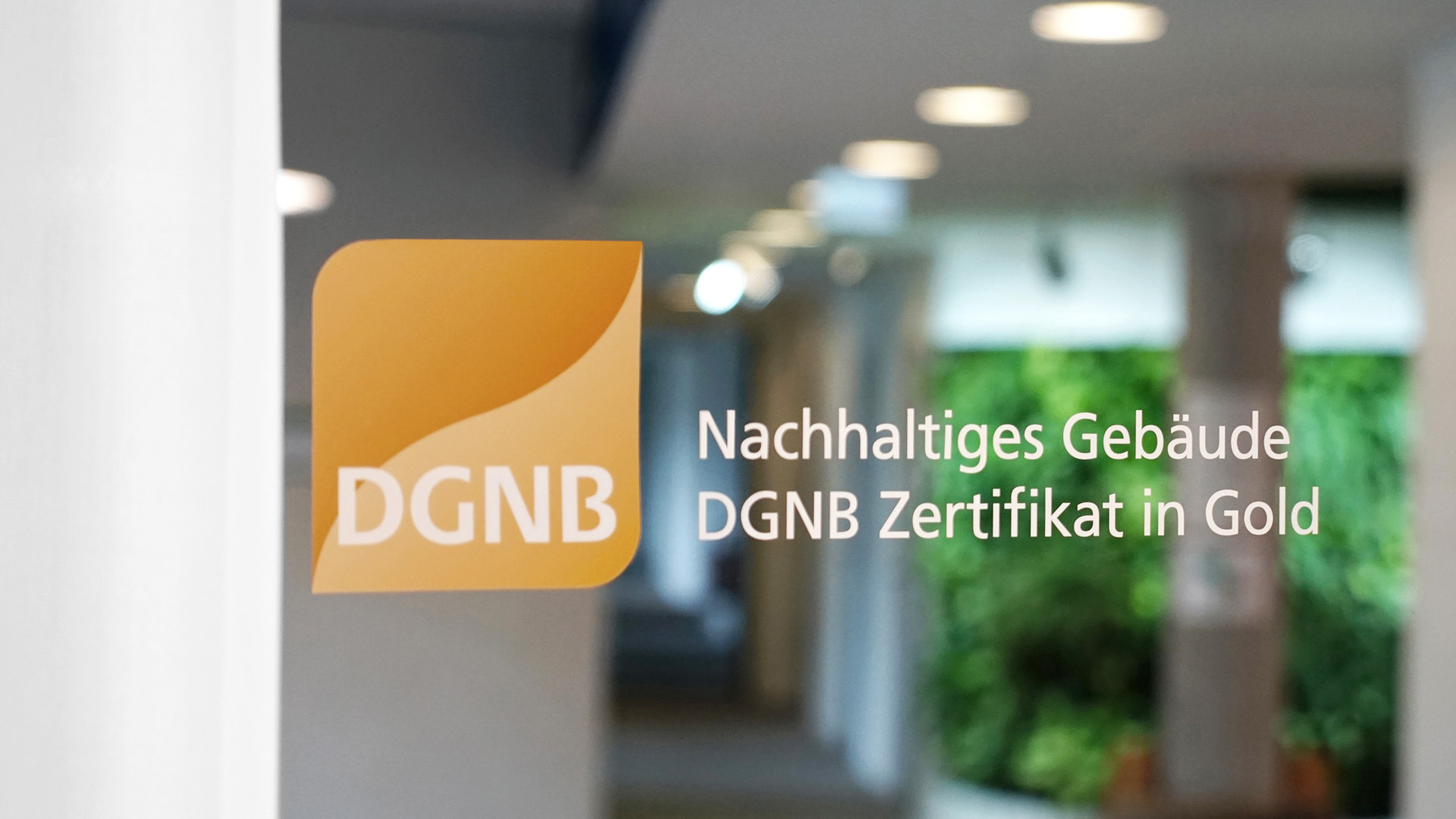 The DGNB certification system is designed to make the transformation demonstrably feasible on both a small and large scale. As a planning and optimisation tool for assessing sustainable buildings, interiors and districts, it helps to increase real sustainability in construction projects. The DGNB system is based on a holistic understanding of sustainability that takes into account the environment, people and economic efficiency in equal measure. It is internationally regarded as the most advanced of its kind and is applied worldwide. More than 10,000 projects in around 30 countries have already been awarded by the DGNB.
We continuously develop the certification criteria together with our network of experts. This ensures that it always meets the current regulatory requirements and provides the right incentives to do more. In doing so, we pursue the open-source idea by making the criteria catalogues freely accessible. For use abroad, we adapt them sensibly with selected partner organisations. In this way, we promote locally adapted, climate- and culture-friendly building methods - based on a common European understanding of the quality of holistic sustainable building.
Making knowledge accessible - via the DGNB Academy and other offers
The best tools are only effective if there are people who can use them. This is especially true for something as complex and individual as building. This is where the DGNB Academy comes in. We have already been able to qualify around 10,000 people in almost 60 countries via our training and further education platform. The licensed qualifications as DGNB Auditor, Consultant, Registered Professional and ESG Manager enjoy a high reputation. These experts are the ones who put the theoretical knowledge of sustainable planning, construction and real estate management into practice in the projects.
We see the transfer of knowledge as one of our most important tasks at the DGNB. After all, our goal is to promote sustainable building on a broad scale. Through our partnership with more than 90 universities, we provide incentives for sustainable planning and building as early as the basic university education stage. In the Wissensstiftung (Knowledge Foundation) co-founded by the DGNB, we offer compact learning modules that can be applied directly. With our initiatives named "Phase Nachhaltigkeit" (Phase Sustainability) and "Klimapositive Städte und Gemeinden" (Climate-Positive Cities and Communities), we promote the exchange of knowledge and experience within individual target groups. In addition, we offer a wide range of free publications and our online platform for building product selection, the DGNB Navigator.
With all these activities and offerings, the DGNB is helping to accelerate the necessary transformation towards a sustainable, climate-positive built environment. And we are convinced that this transformation can succeed. Because there are enough examples that already show what is possible today, if you only want to. So let's keep going: together for the future.