Being certified by the DGNB and the associated added value for people and nature is an achievement that can be proudly displayed to the outside world.
We are therefore happy to provide you with free print data for construction fence banners for various certification types and project phases, so that you can already draw the attention of local residents to the certification you are aiming for at the construction site.
If you need English versions of the site fence banners, please contact us directly.
Site fence banners for your project are available in six versions:
Building New Construction:
Registered or pre-certified project (silver, gold or platinum).
Sustainable construction site
Building deconstruction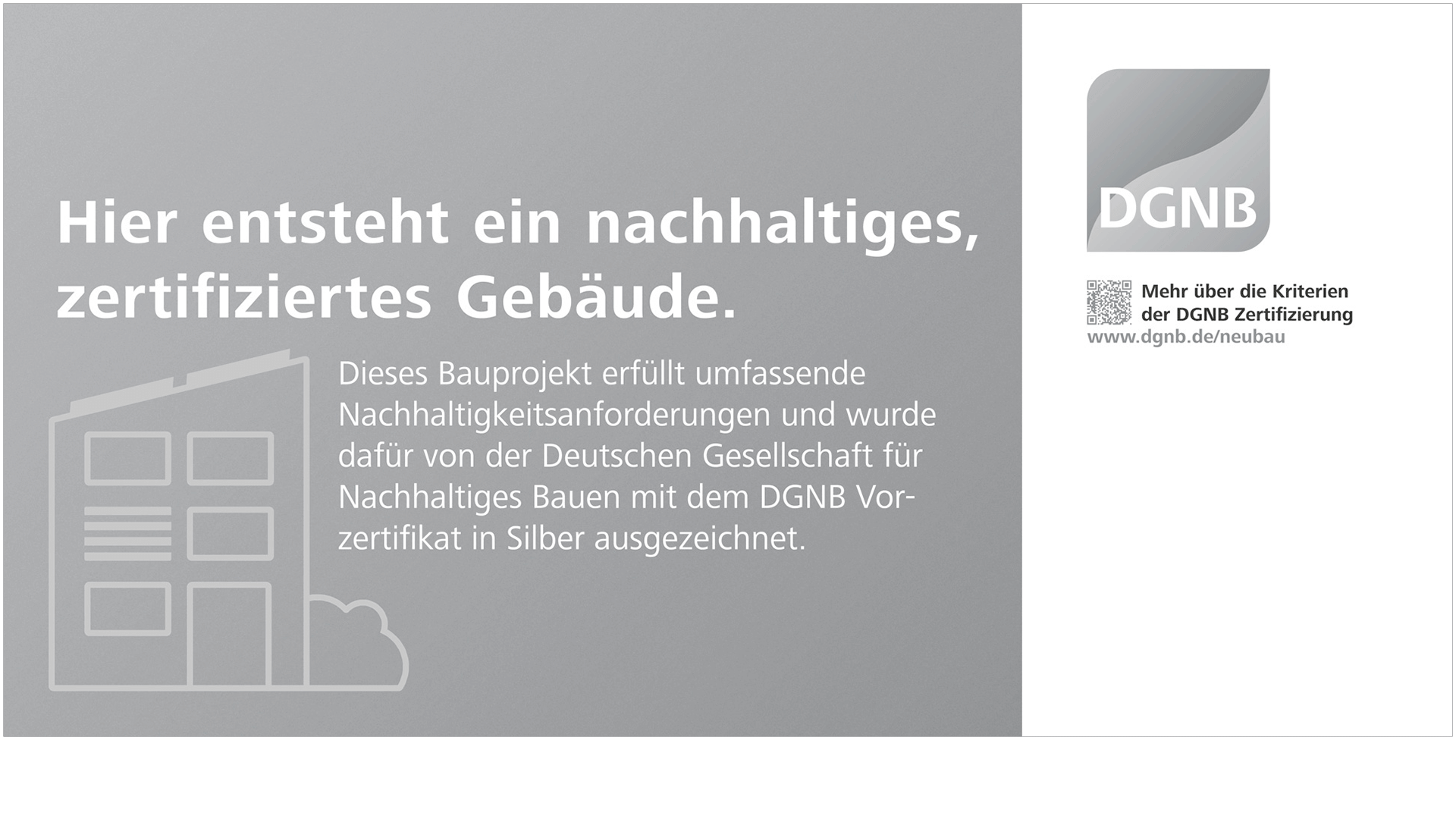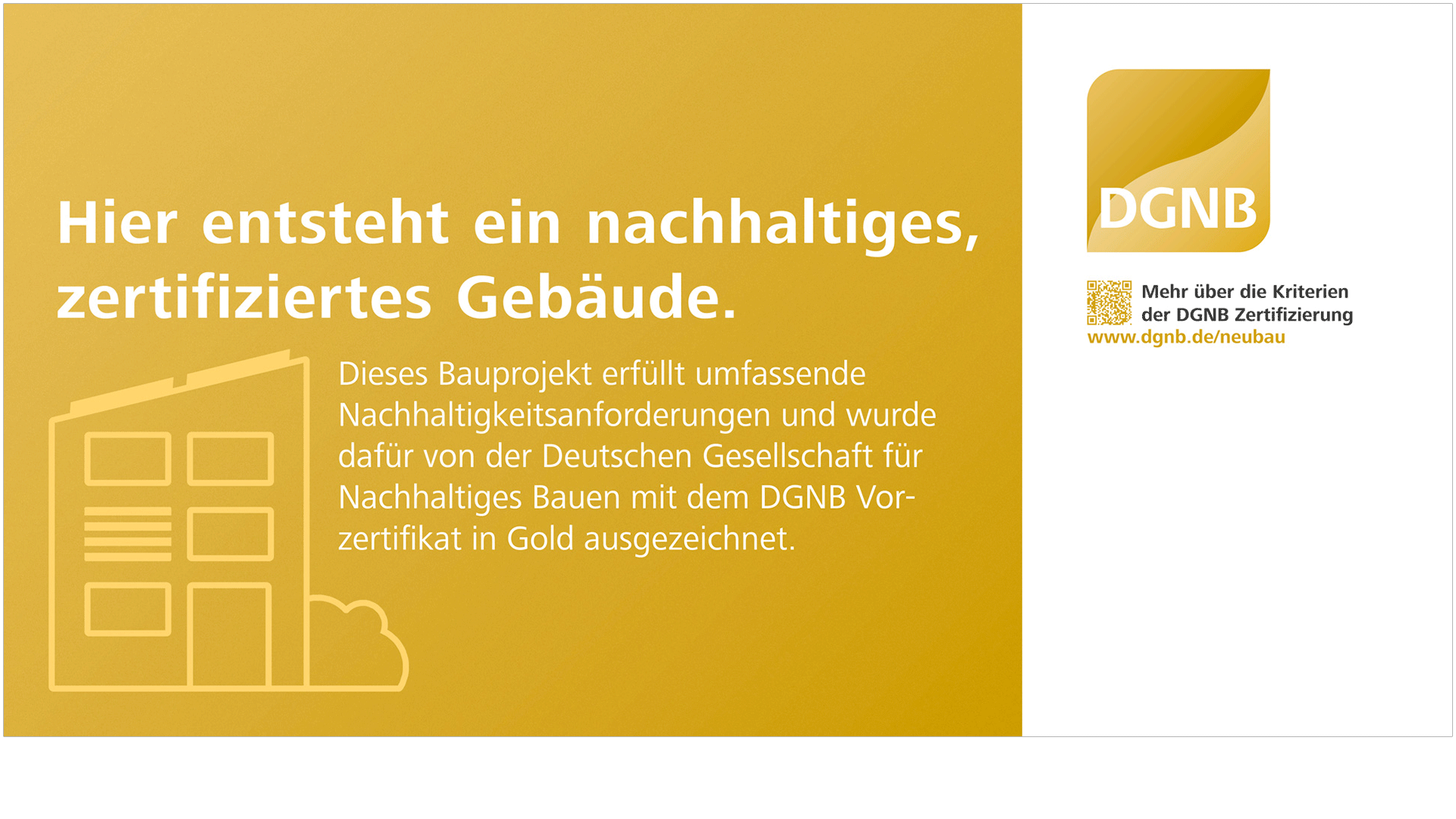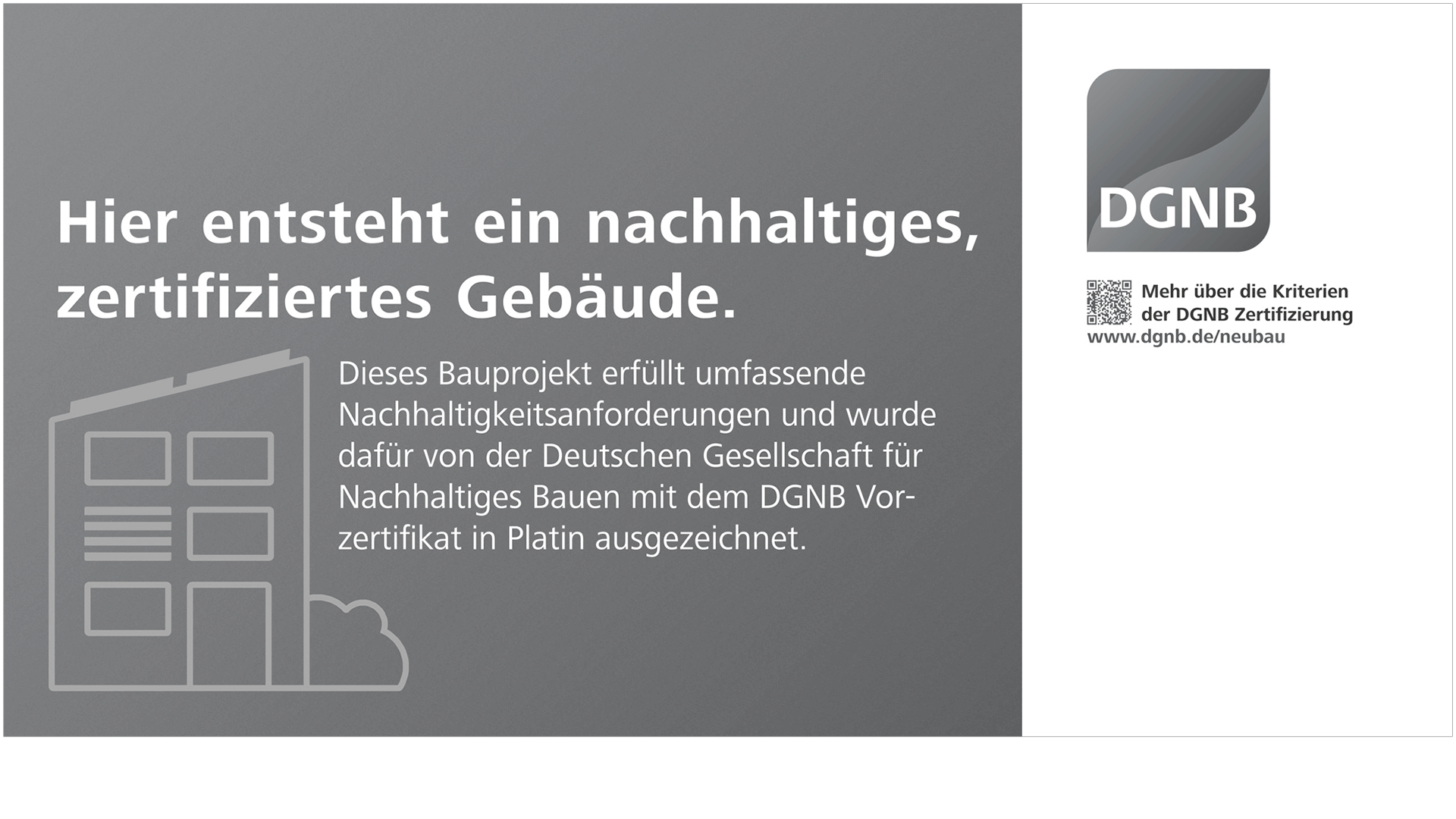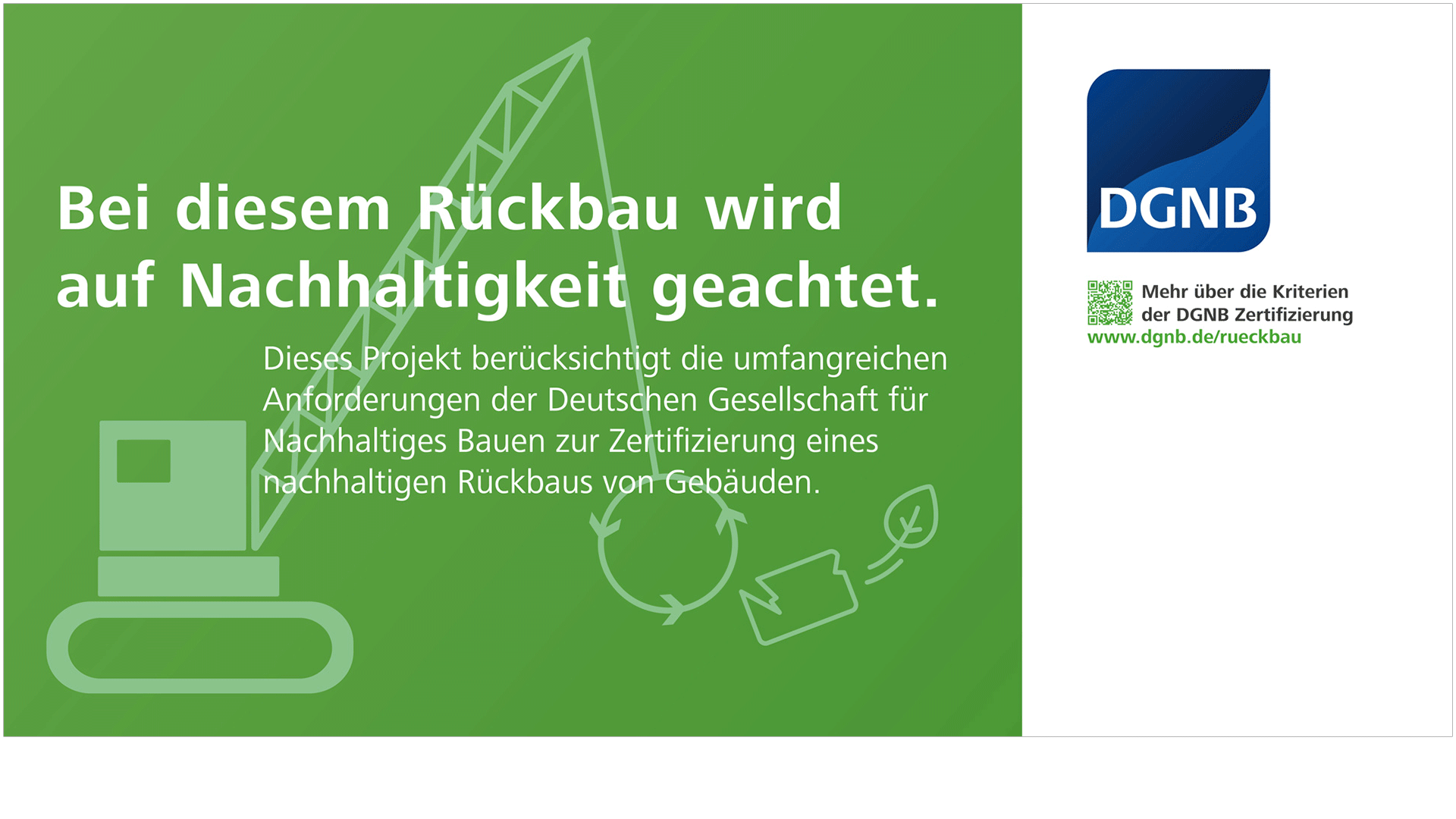 How to get your free print data
Send us an enquiry to marketing@dgnb.de stating your DGNB project number and the desired format.
We will check your request and send you the print data for the DGNB site fence banner in the desired size by e-mail.
Forward the print data to an advertising technician in your area and have the construction fence banner produced on site.
Pay attention to the sustainability of the material - for example, there are fabrics made from recycled PET bottles.
---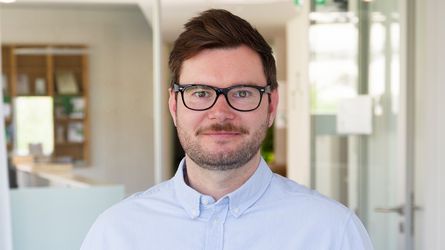 Falk Müller-Sommer
Project Manager Marketing