From researchers to young entrepreneurs to established companies: The transformation of the construction and real estate industry towards greater sustainability needs bright minds. Courageous forward thinkers who question the status quo, initiate new ideas and turn sceptics into enthusiastic supporters. Since 2016, the DGNB has been looking for such pioneers with the Sustainability Challenge.
The winners have been announced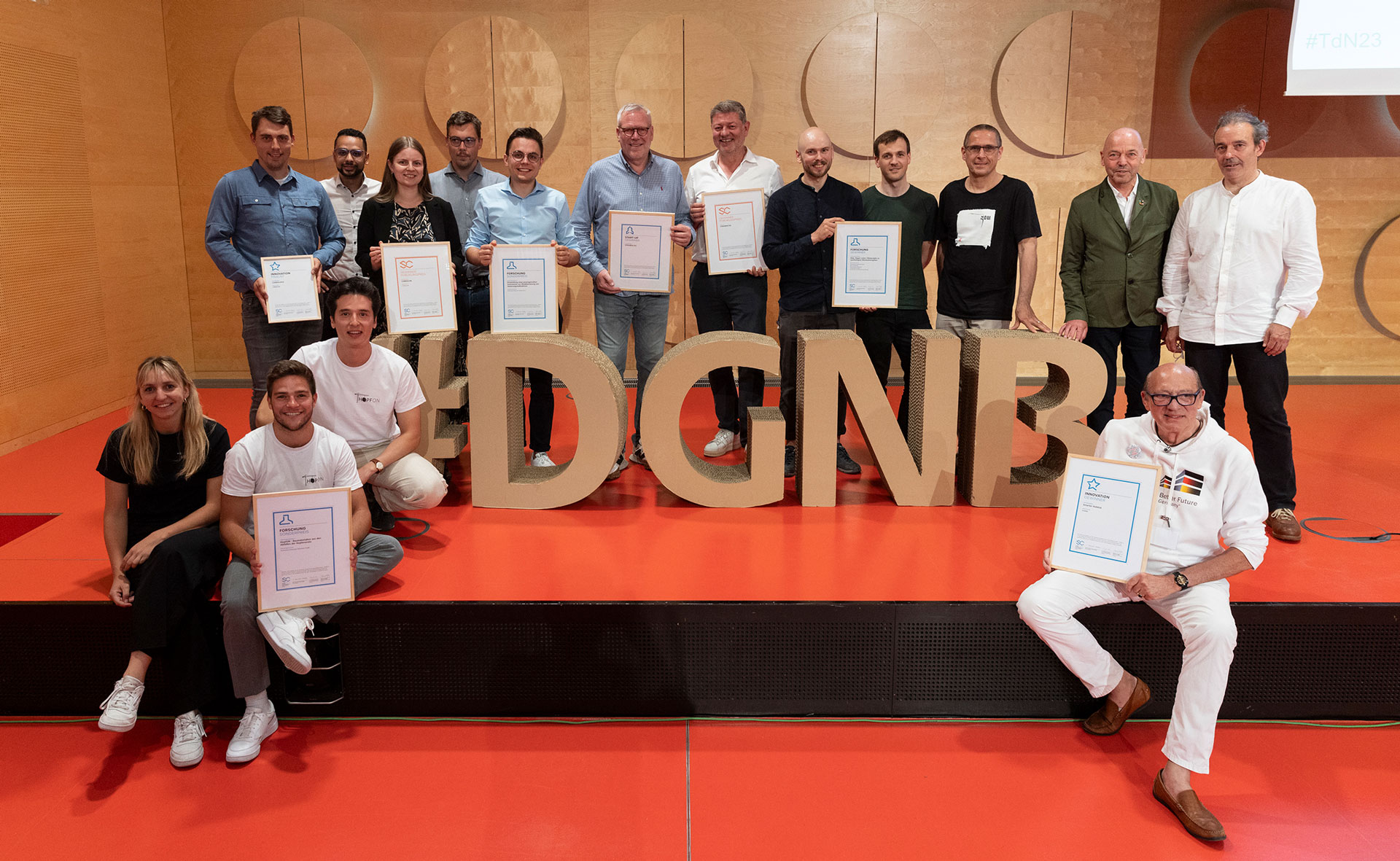 In 2023, the DGNB once again organised a Sustainability Challenge. The winners were announced during the DGNB Sustainability Day on 20 June.
Congratulations to STRAMEN.TEC, Smarter Habitat with the innovation "ecoHab", CARBOCON with the innovation "CARBOrefit", the joint research project "Holz, Ziegel, Lehm" and the winners of the two special student awards!
When applying, innovators must highlight what is really new about their product, business model or research project and what contribution they are making to sustainability, climate action or the circular economy. Accordingly, there are three competition categories to choose from:
Selection procedure and announcement of the winners
A competition jury will select the best entrants in each category (innovation, start-up, research), i.e. the finalists, from which one winner per category will be chosen. In the "Research" category, a special prize will also be awarded to student projects. Additionally, there is a cross-category audience award, which is based on the results of online and on-site voting at the DGNB Sustainability Day.
At a digital pitch event the finalists of the three categories can present themselves and their ideas to interested parties. This event will be followed by the online voting for the audience award.
You can watch a recording (language: German) of the event in 2023 on the DGNB YouTube channel. To the playlist
At the DGNB Sustainability Day, the finalists can present themselves once again to visitors and participants of the event – in short presentations and with their own exhibition space. The winners of each category will also be announced during the evening of the event.
In addition to access to the international DGNB expert network, the finalists can look forward to the following:
Extensive media coverage
Opportunity to present at the digital pitch event and DGNB Sustainability Day
Video interviews on the DGNB Youtube channel
Recording of the keynote speeches
Poster exhibition of the projects in the Living Showroom for sustainable building in Stuttgart
The jury for the DGNB Sustainability Challenge
The jury for the DGNB Sustainability Challenge is made up of experts from the DGNB's Executive Board and Innovation Advisory Board, as well as other renowned experts in the field of sustainable construction.
Jury members of the DGNB Sustainability Challenge 2023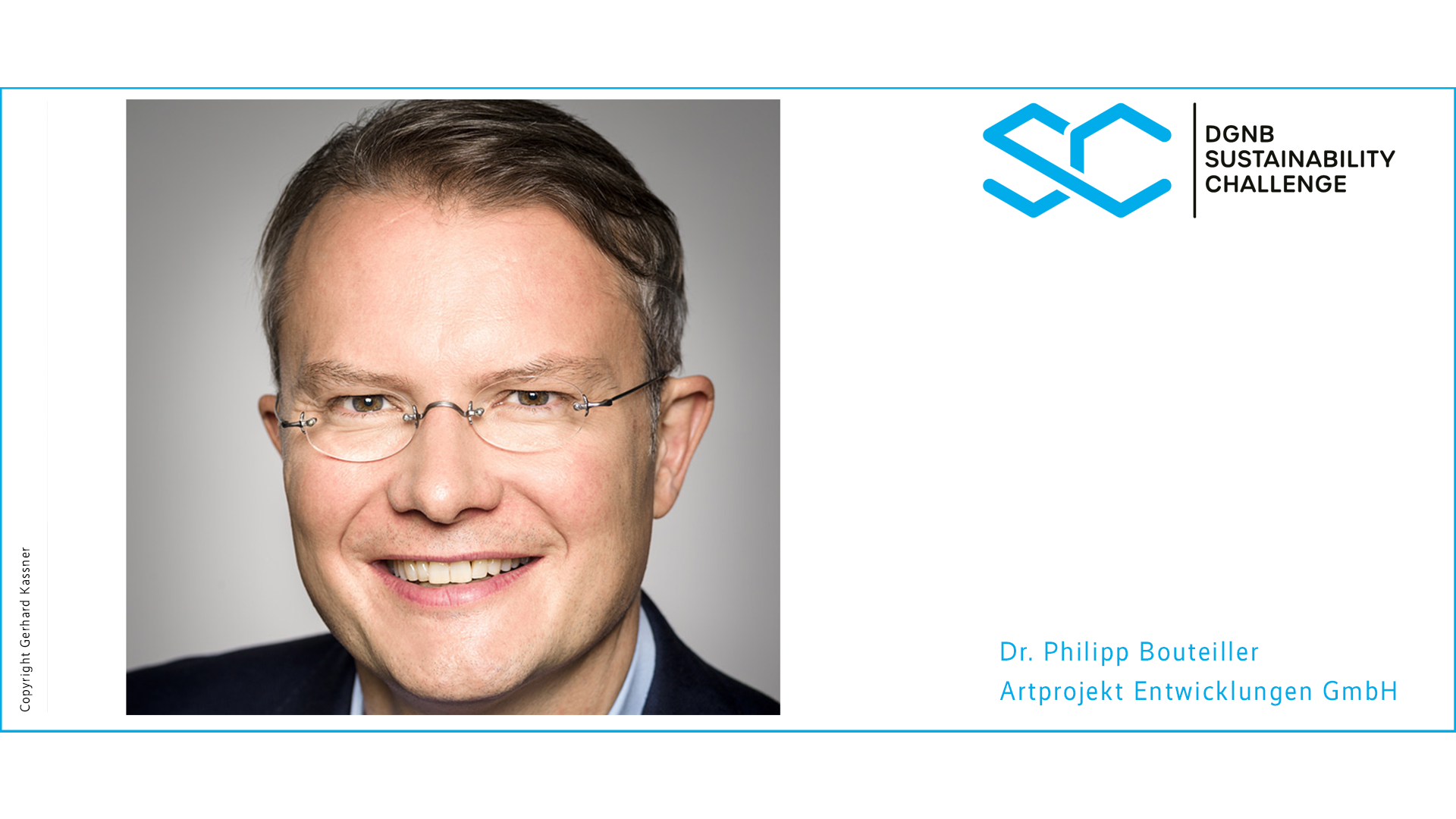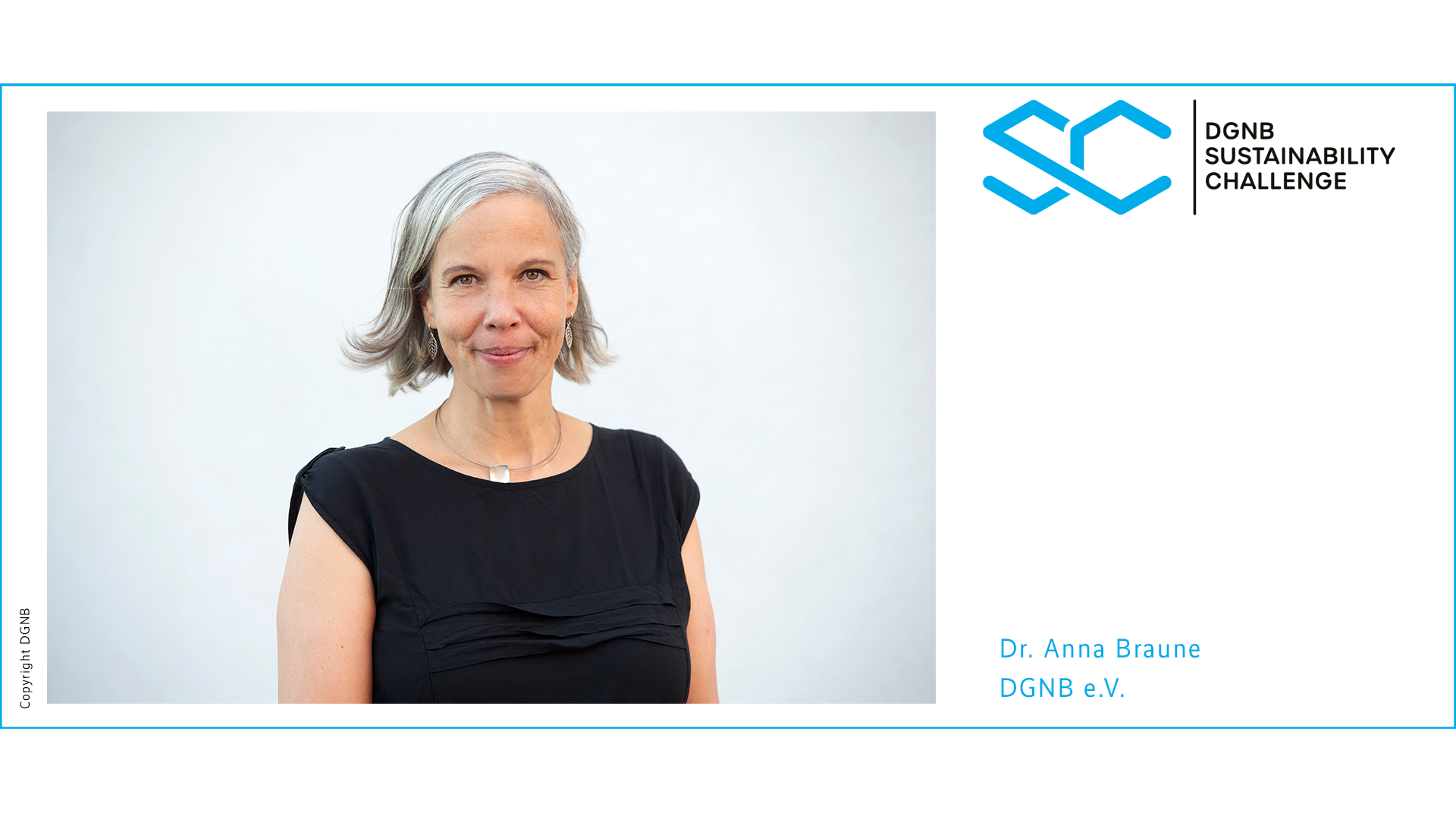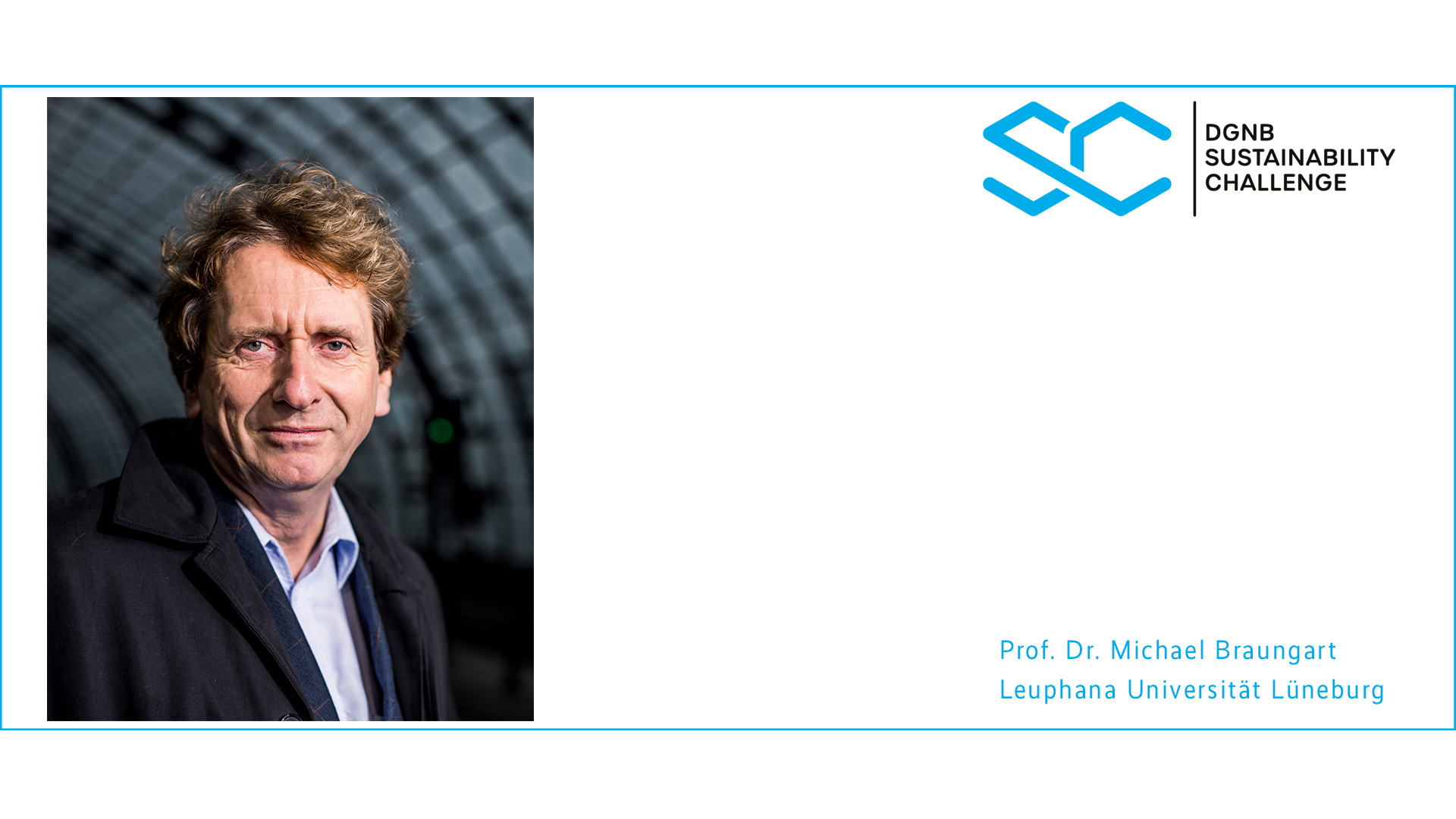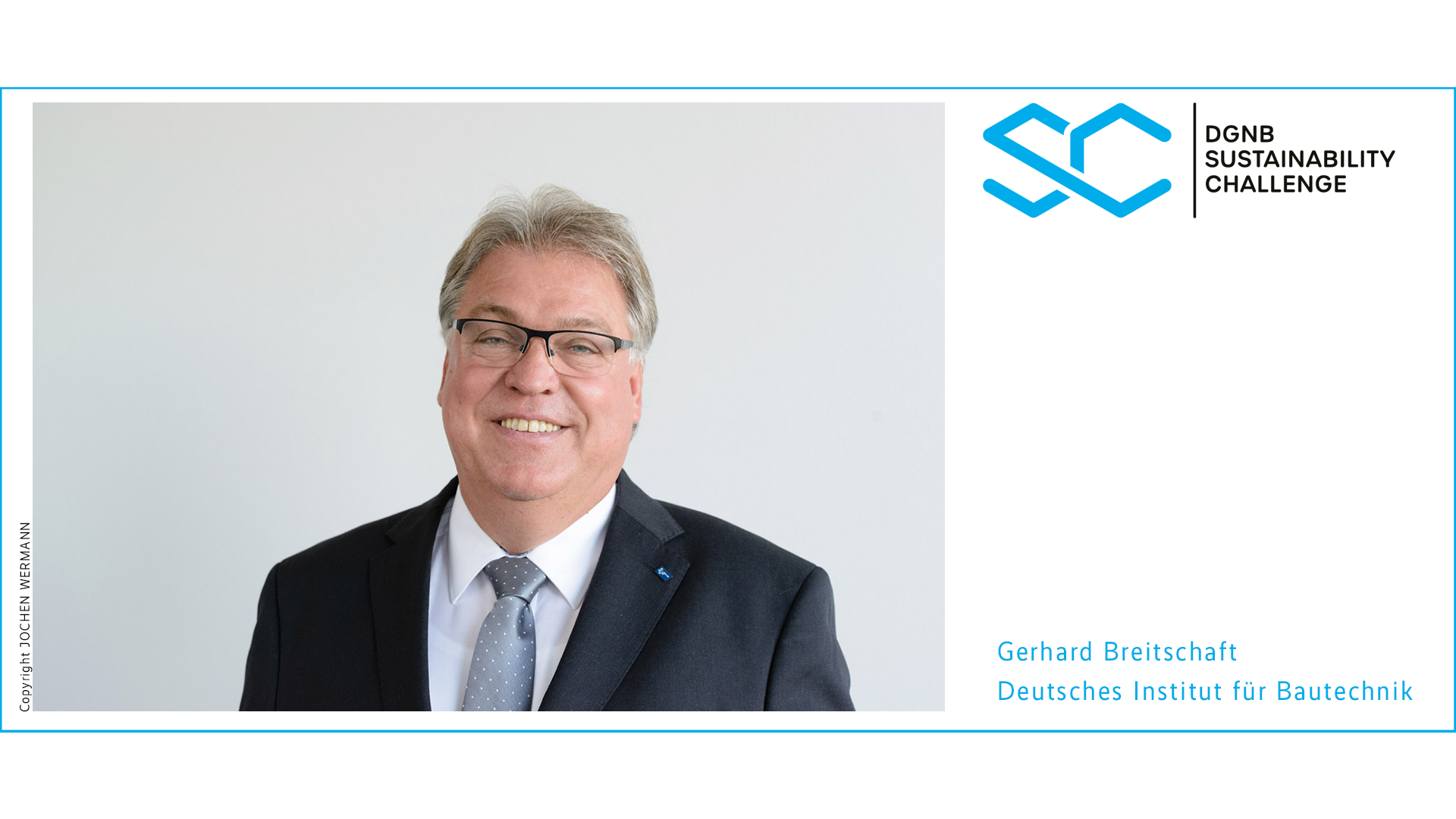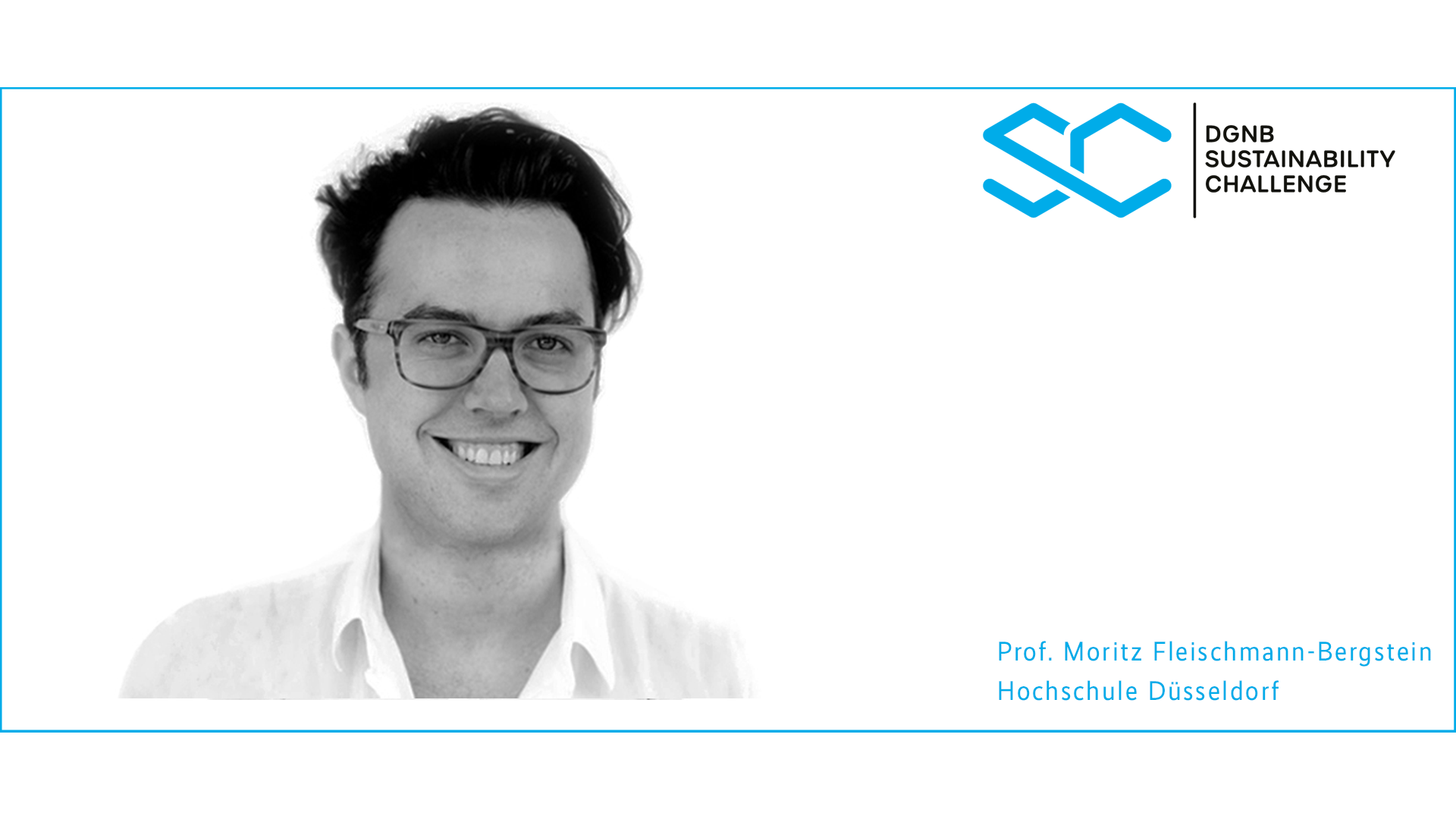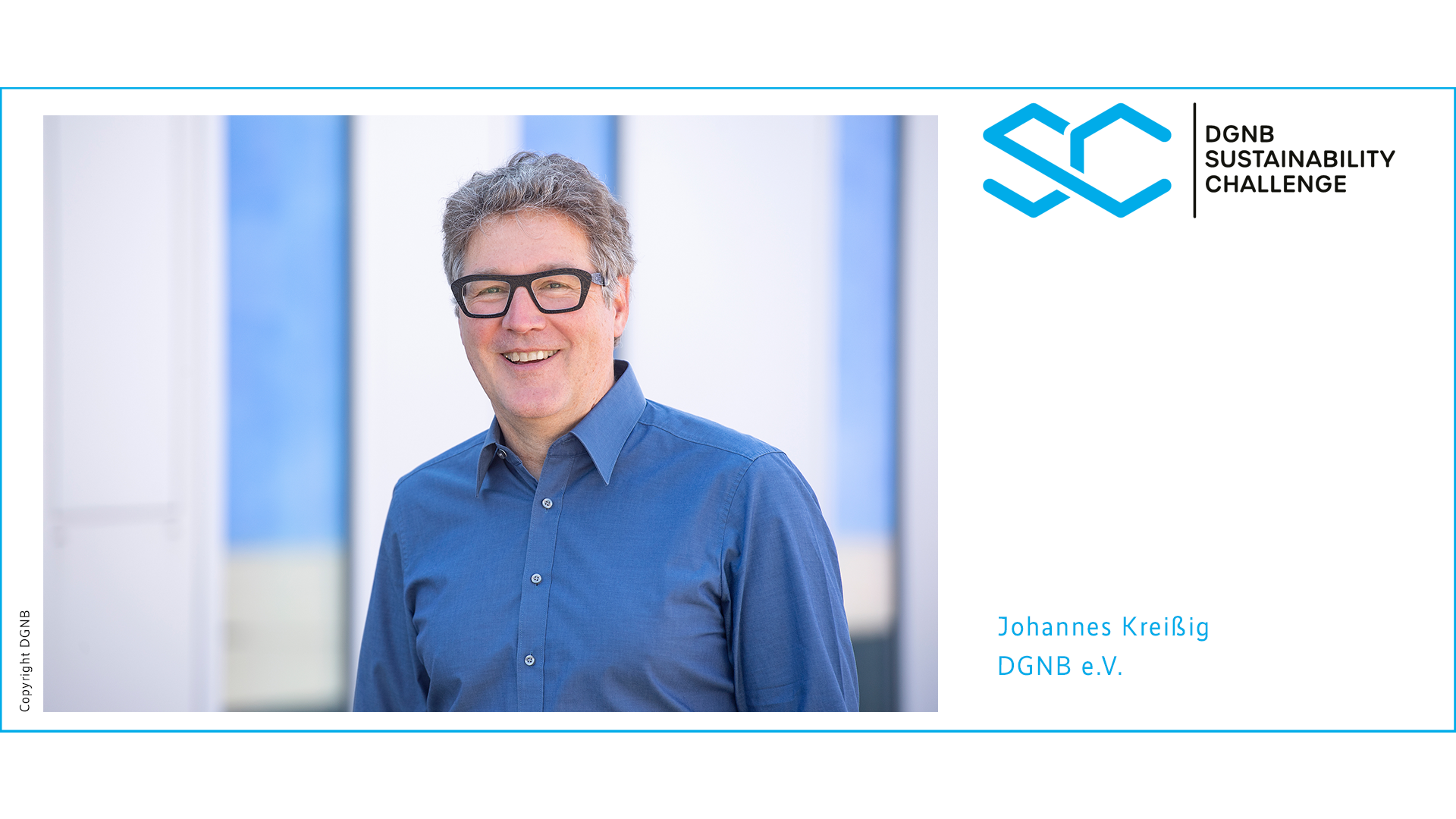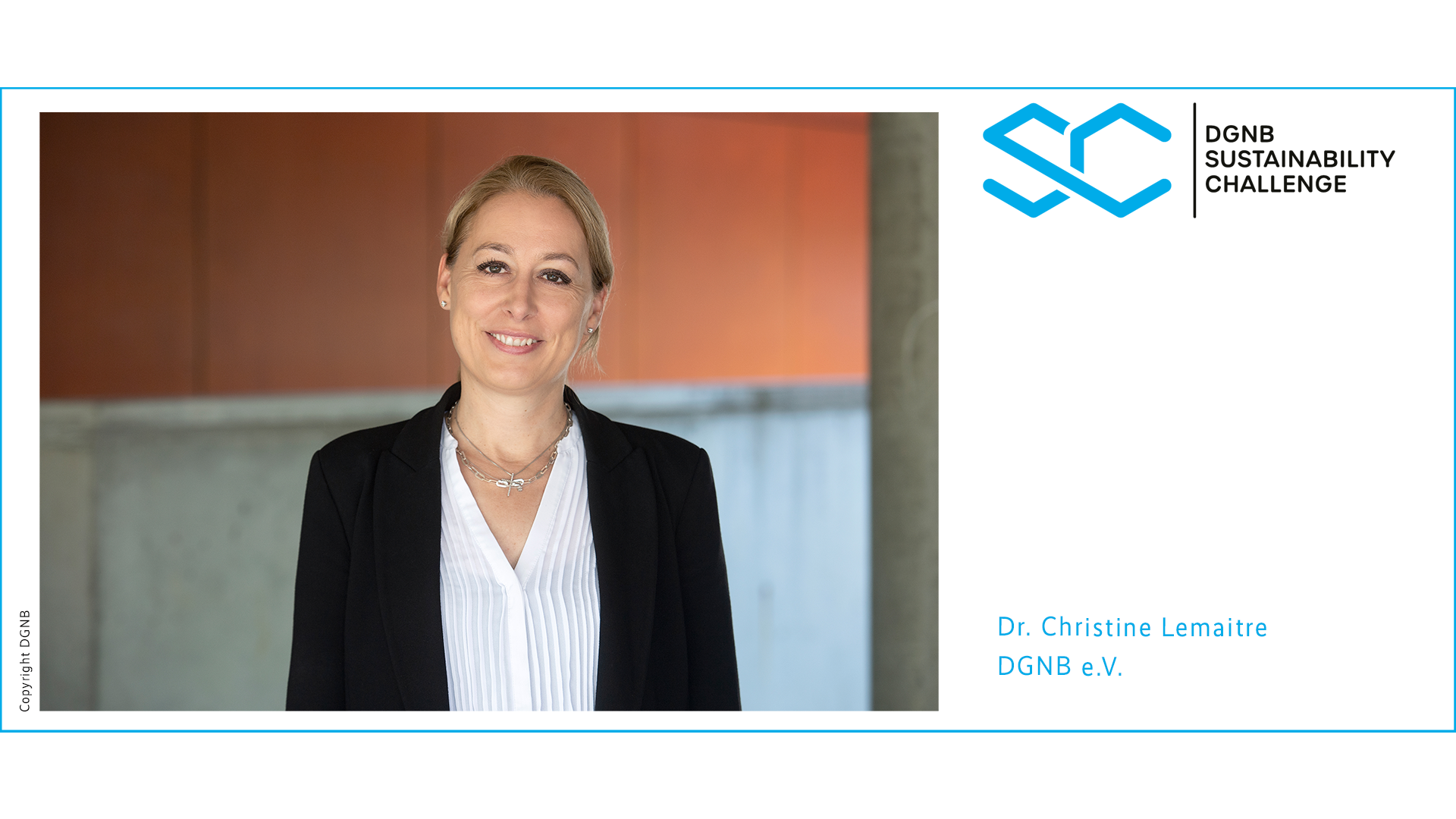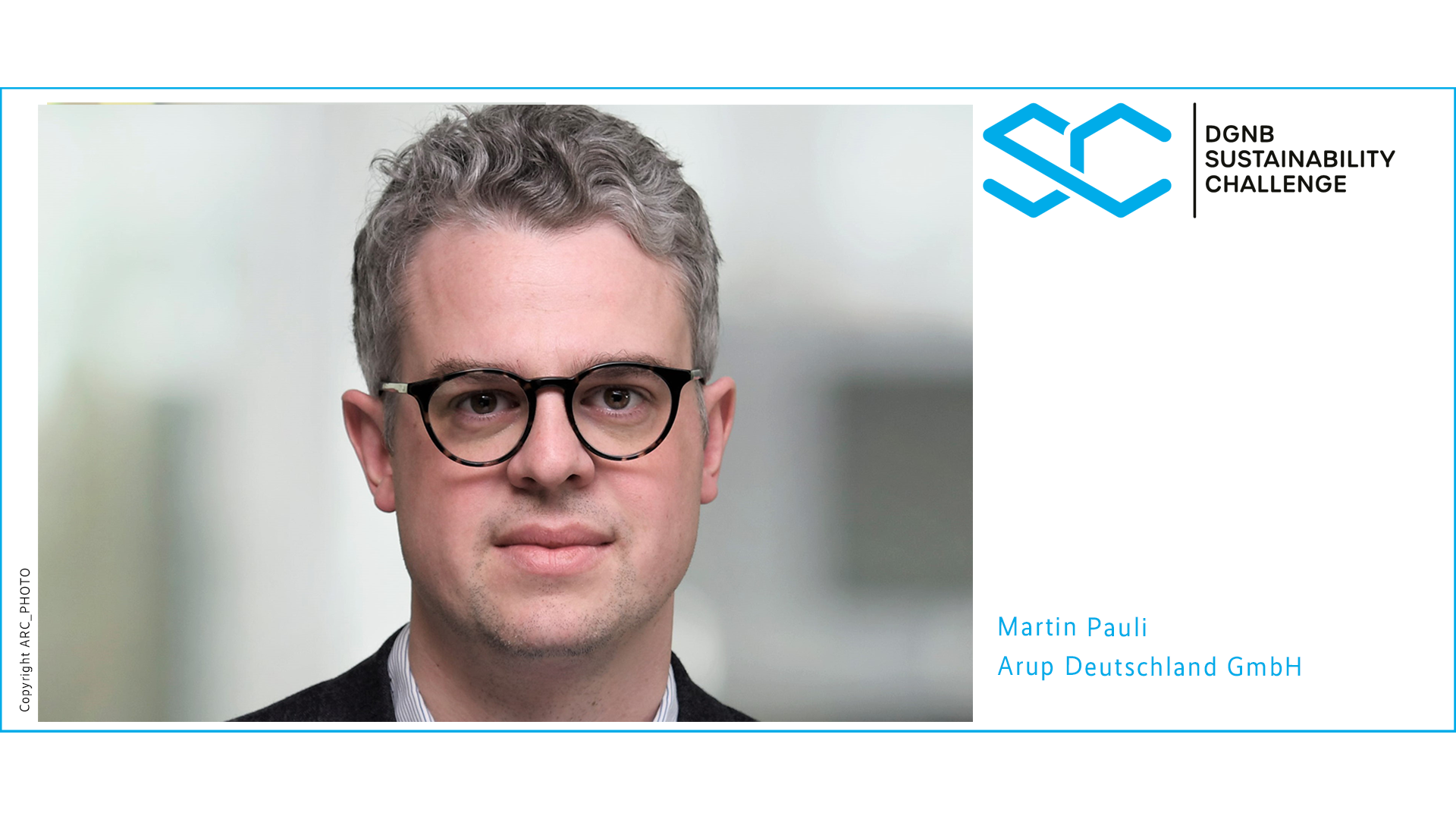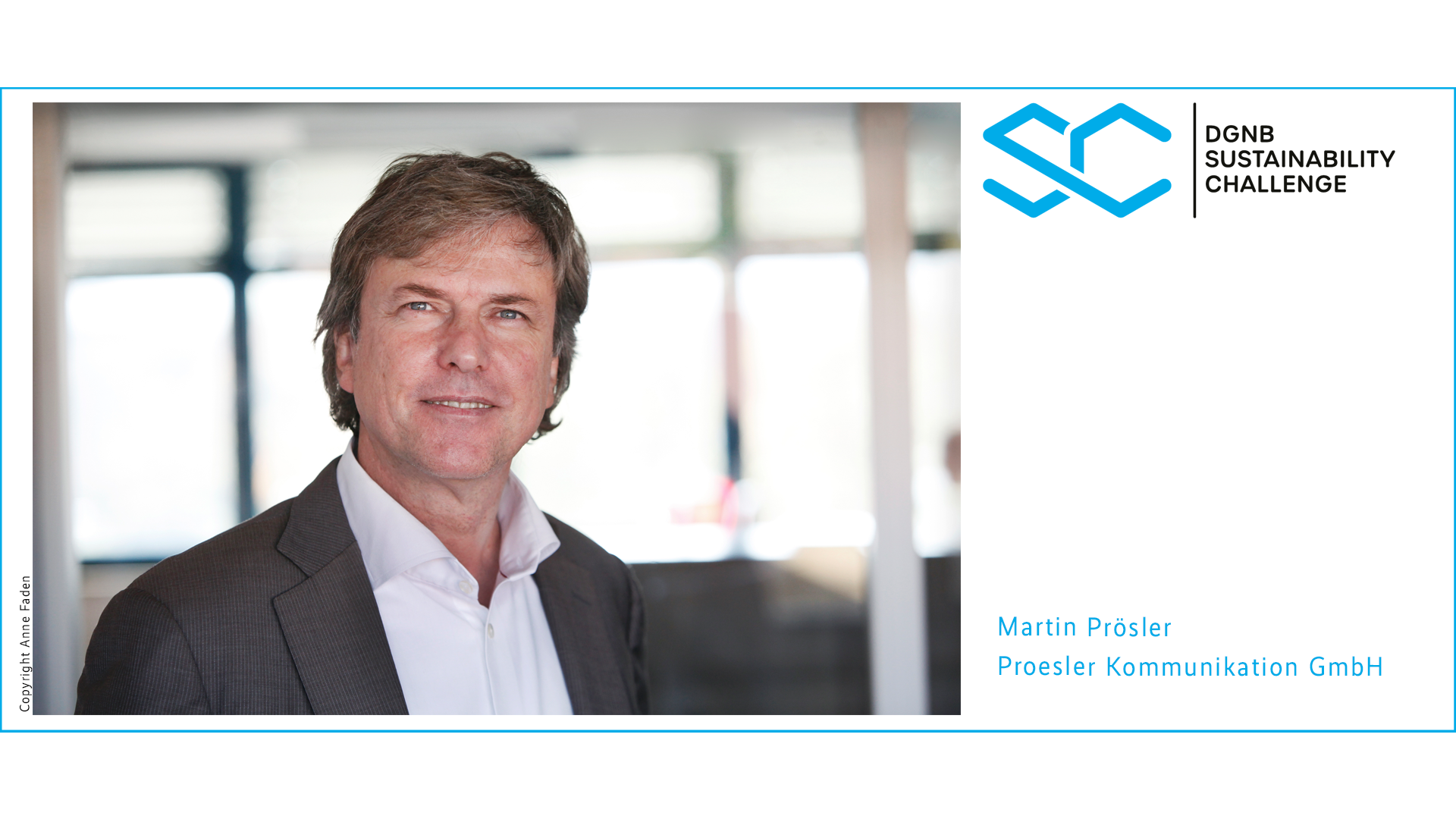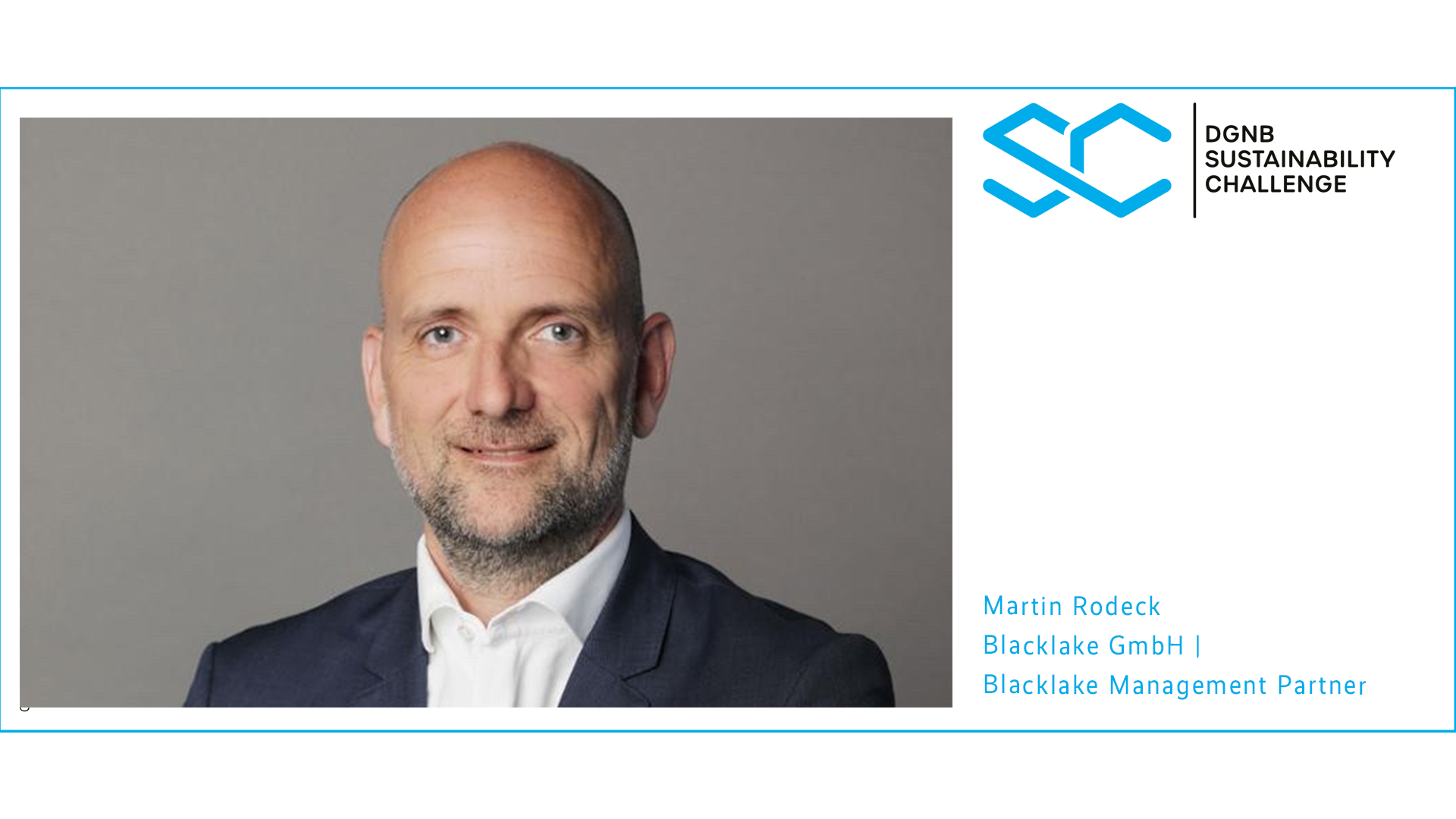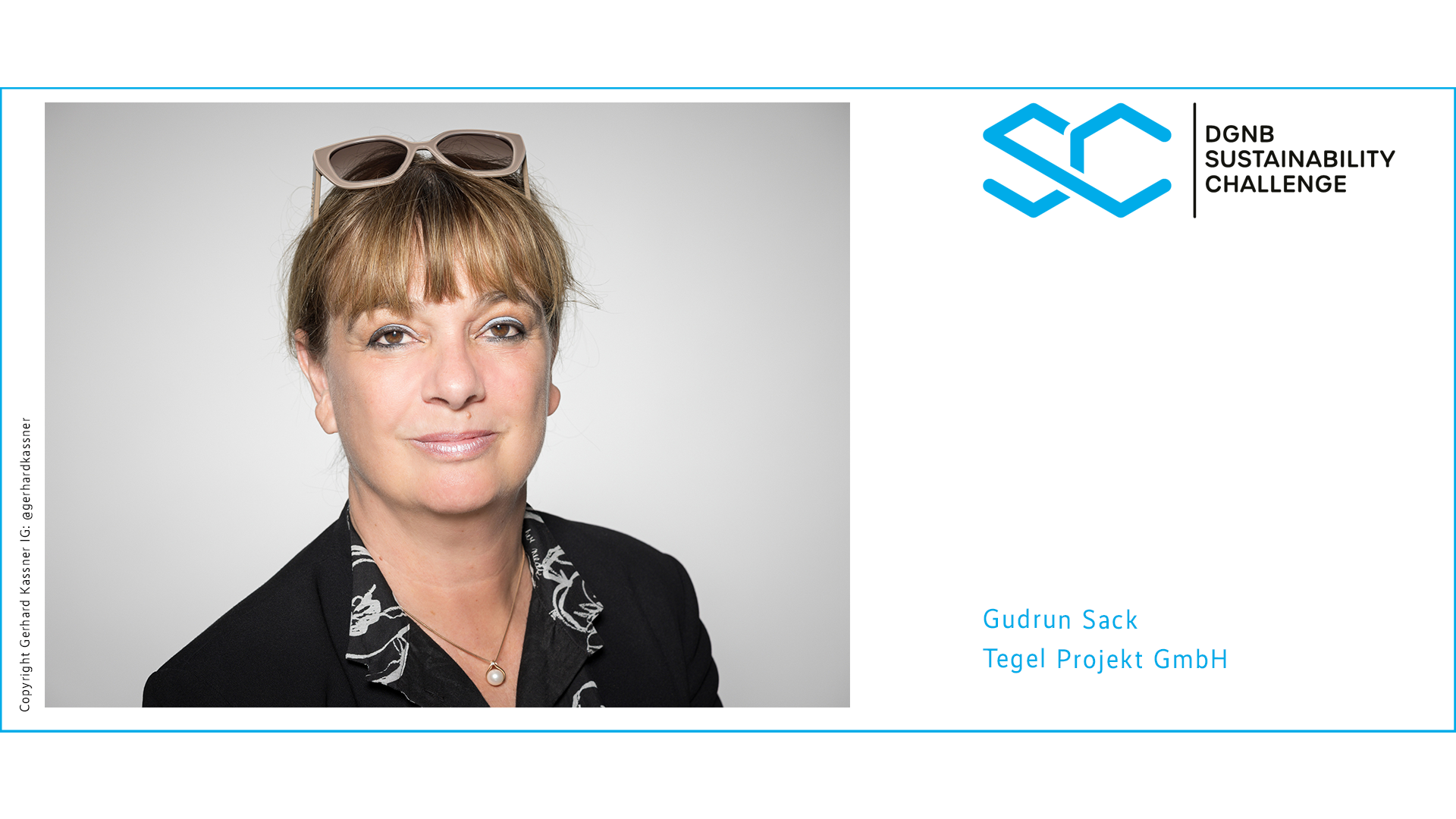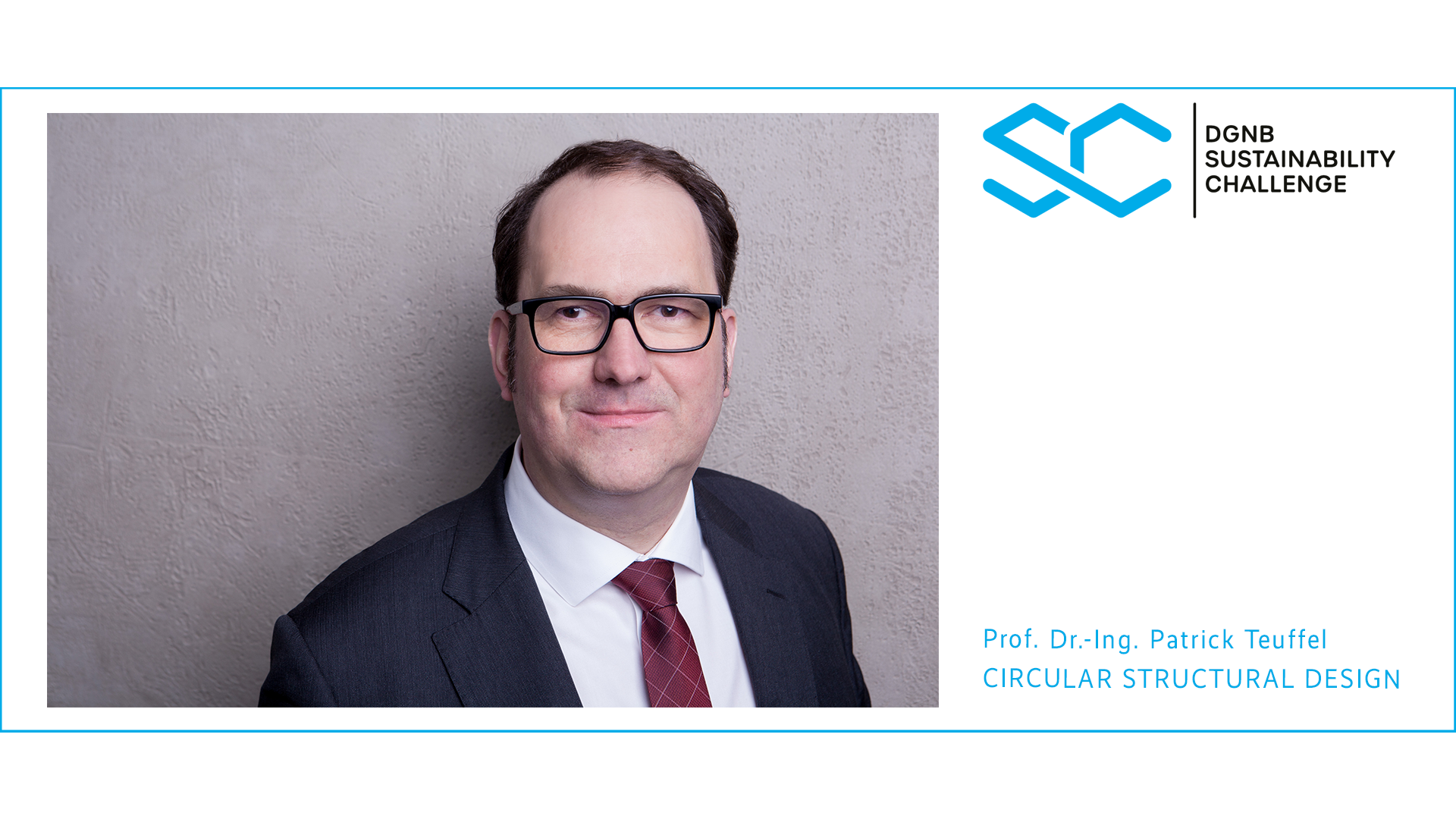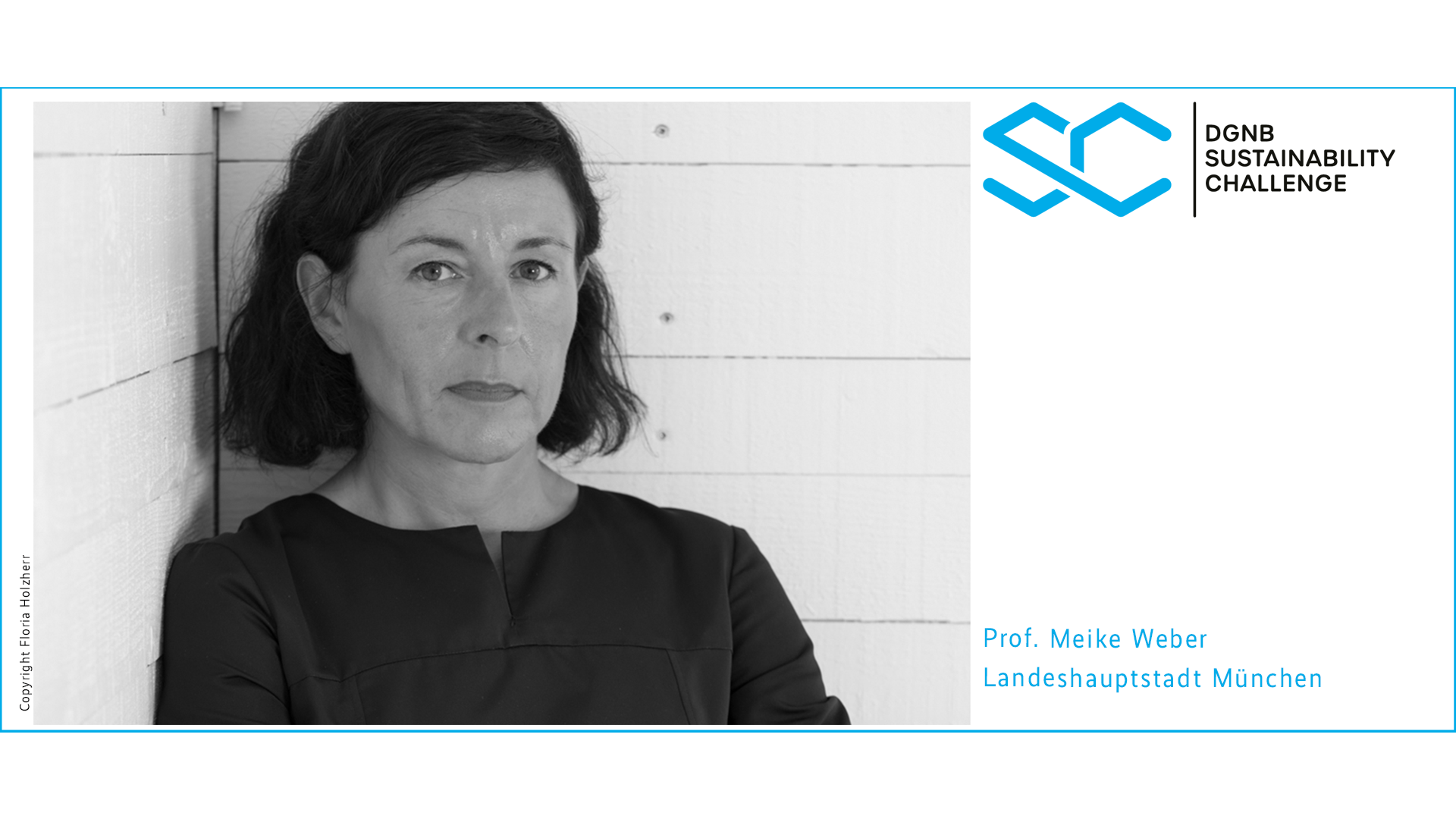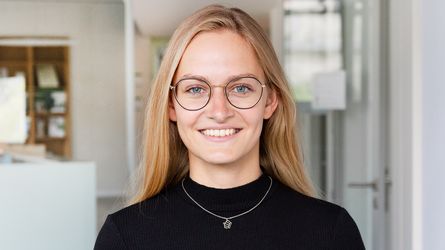 Nathalie Schadt
Events and Speaker Service