More and more building owners and project developers are recognising the advantages of sustainability certification. They benefit from a demonstrably better property that is economically and ecologically optimised over its entire life cycle. A building or district in which the users feel comfortable, healthy and productive. There are several certification options for practically every type of use - in new construction, for renovations, for buildings in use or even for deconstruction.
Builders and project developers have the opportunity to specialise in the field of DGNB Certification. They can have employees trained as DGNB Auditors or Consultants to carry out the certification themselves. In the DGNBs participatory association, they can contribute their expertise in a targeted way, for example in the further development of the certification criteria. And the DGNB also has suitable offers for them on the topics of ESG and EU taxonomy.
DGNB Certification: The Global Benchmark for sustainability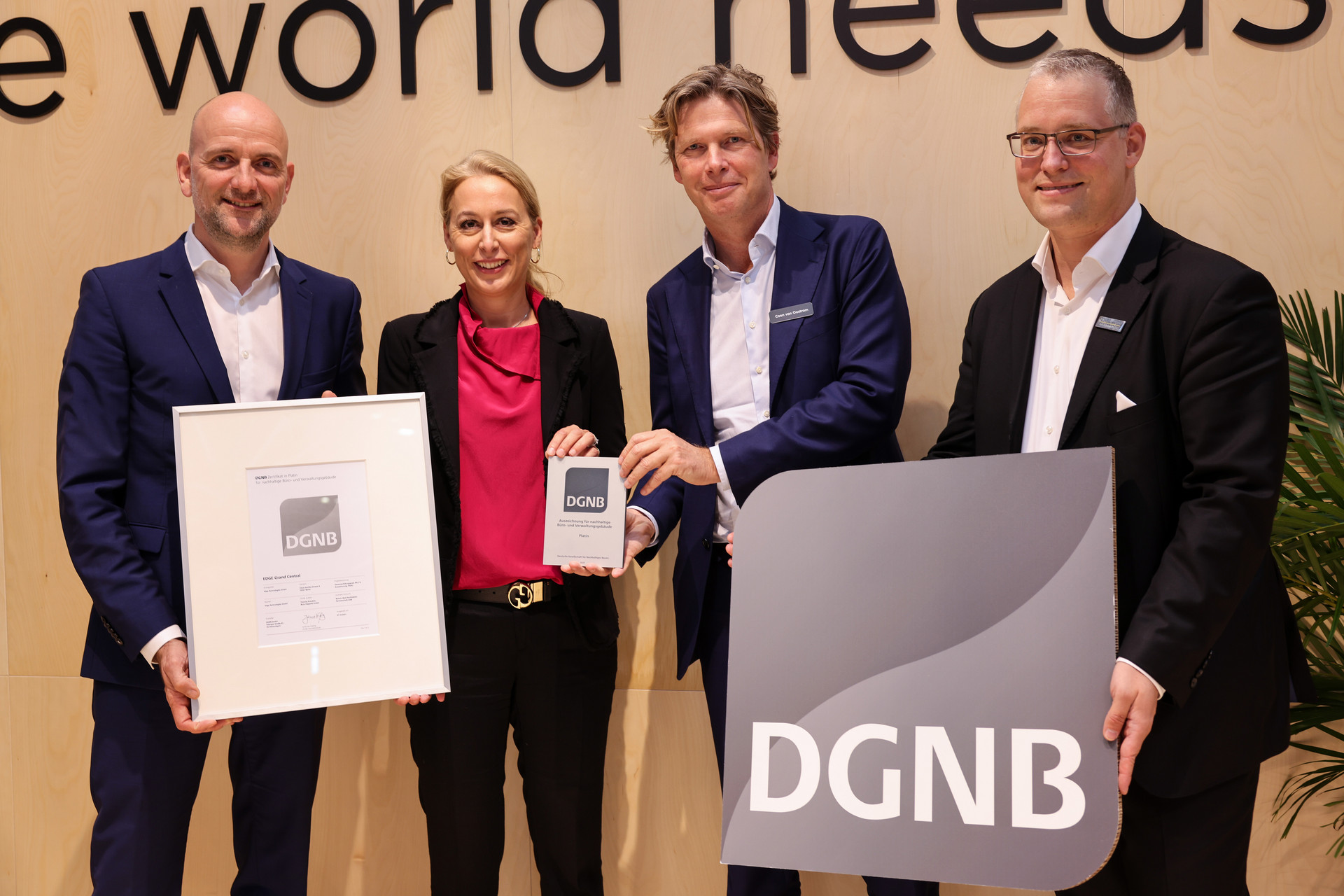 On BEG promotion with the QNG seal and the DGNB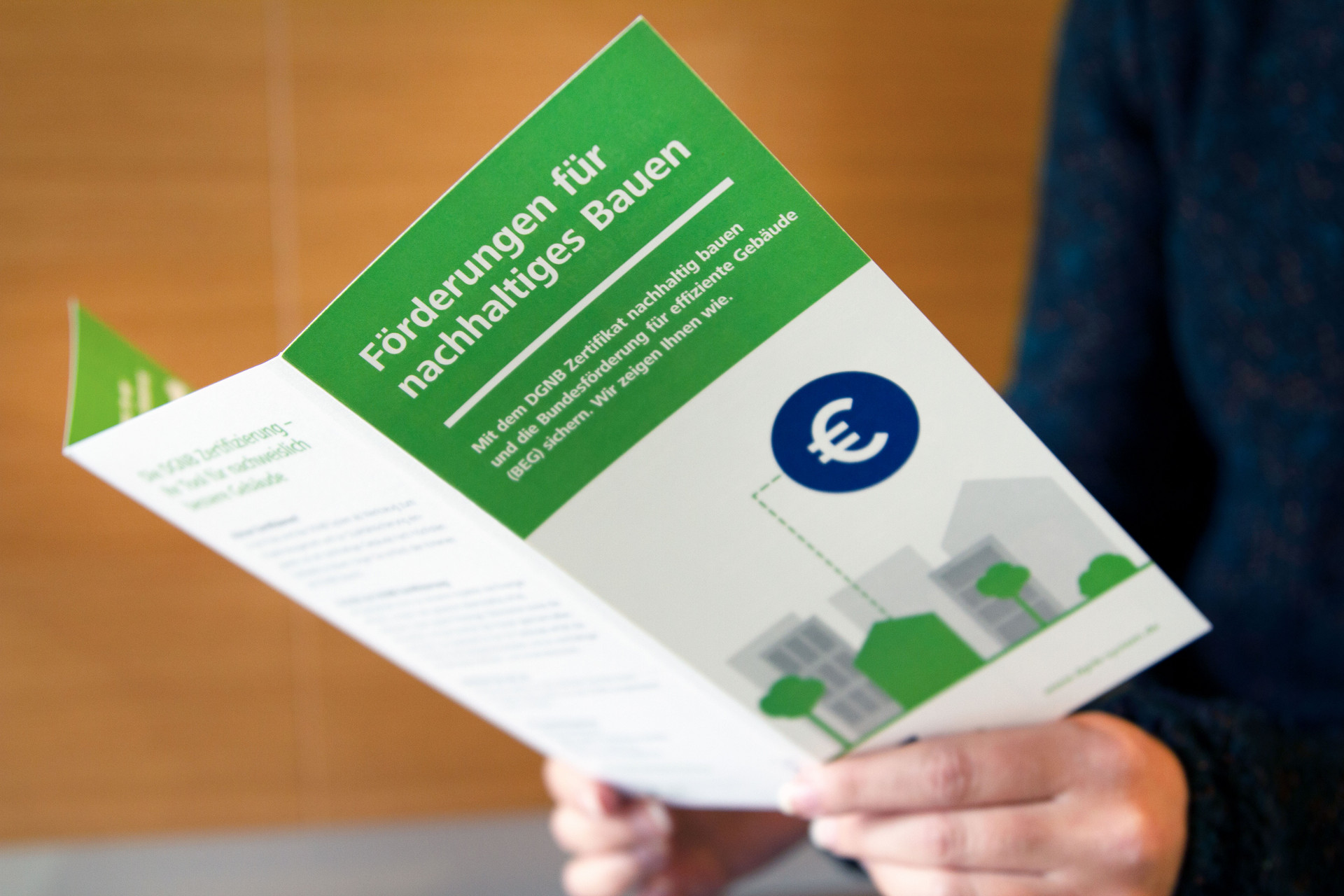 Since the introduction of the federal funding scheme Efficient Buildings, or BEG for short, in 2021, holistic sustainable construction has become eligible for funding on a large scale for the first time. In order to obtain the Sustainable Building Quality Seal (QNG), which is obligatory for the funding, building owners must successfully pass a certification such as that offered by the DGNB.
Finding DGNB experts for your projects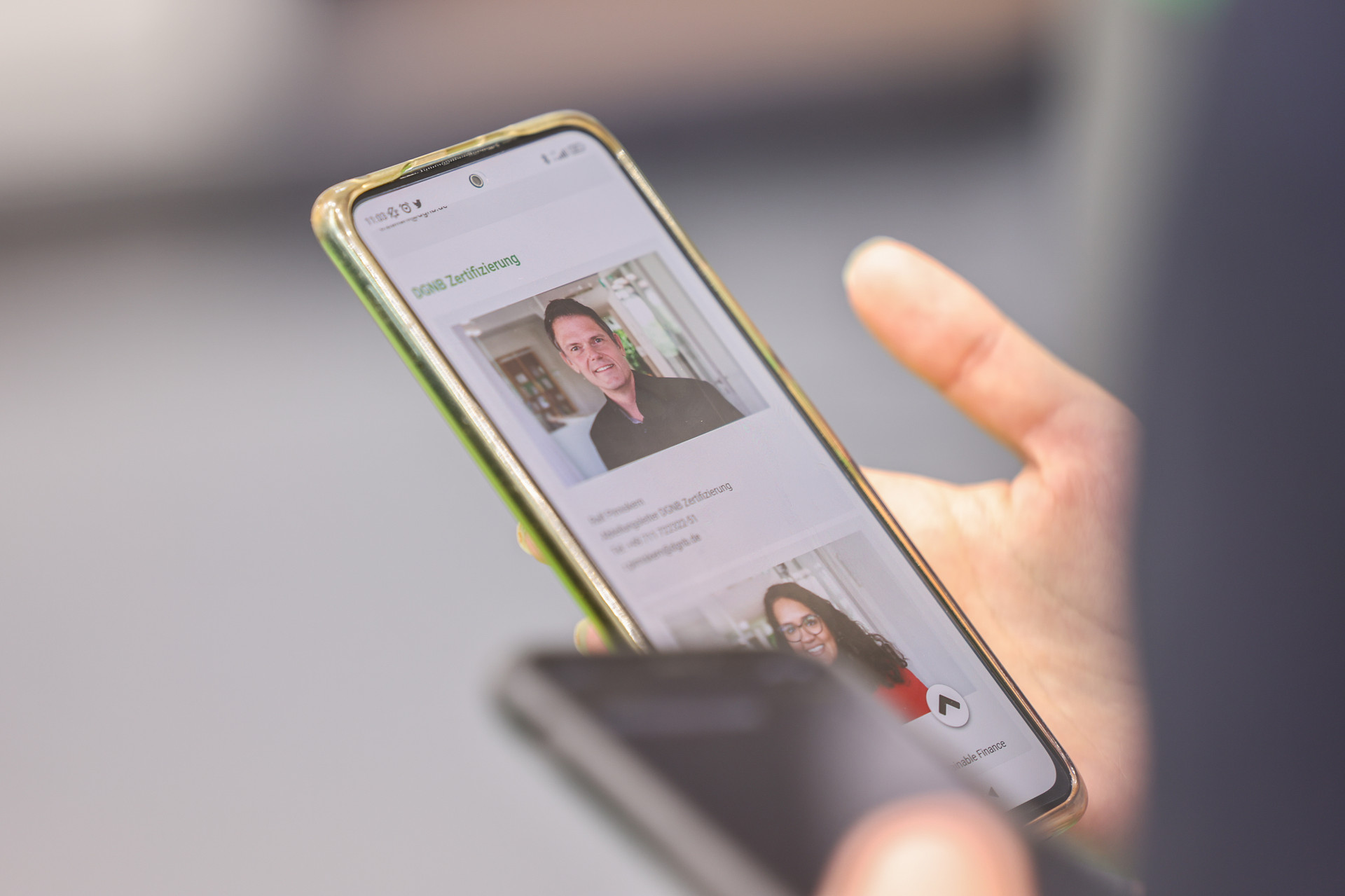 Have you decided to have your building or district construction project accompanied by DGNB Certification? Then all you need is a DGNB Auditor to accompany you in your project. You can find an overview of all licensed DGNB experts here. Or train employees as DGNB Auditors yourself to keep the process in-house.
All DGNB Certification experts