The goal is achieved – DGNB Certification is confirmed. Now you need to decide how you would like to receive your certificate. The DGNB offers a range of options, from sending the certificate by post to handing it over at a customised event.
Usually you will receive your certificate and plaque by post. Delivery is included in the certification costs as an additional service, along with many other benefits. Take a look at our range of offers!
Celebrating DGNB Certification: your own customised DGNB event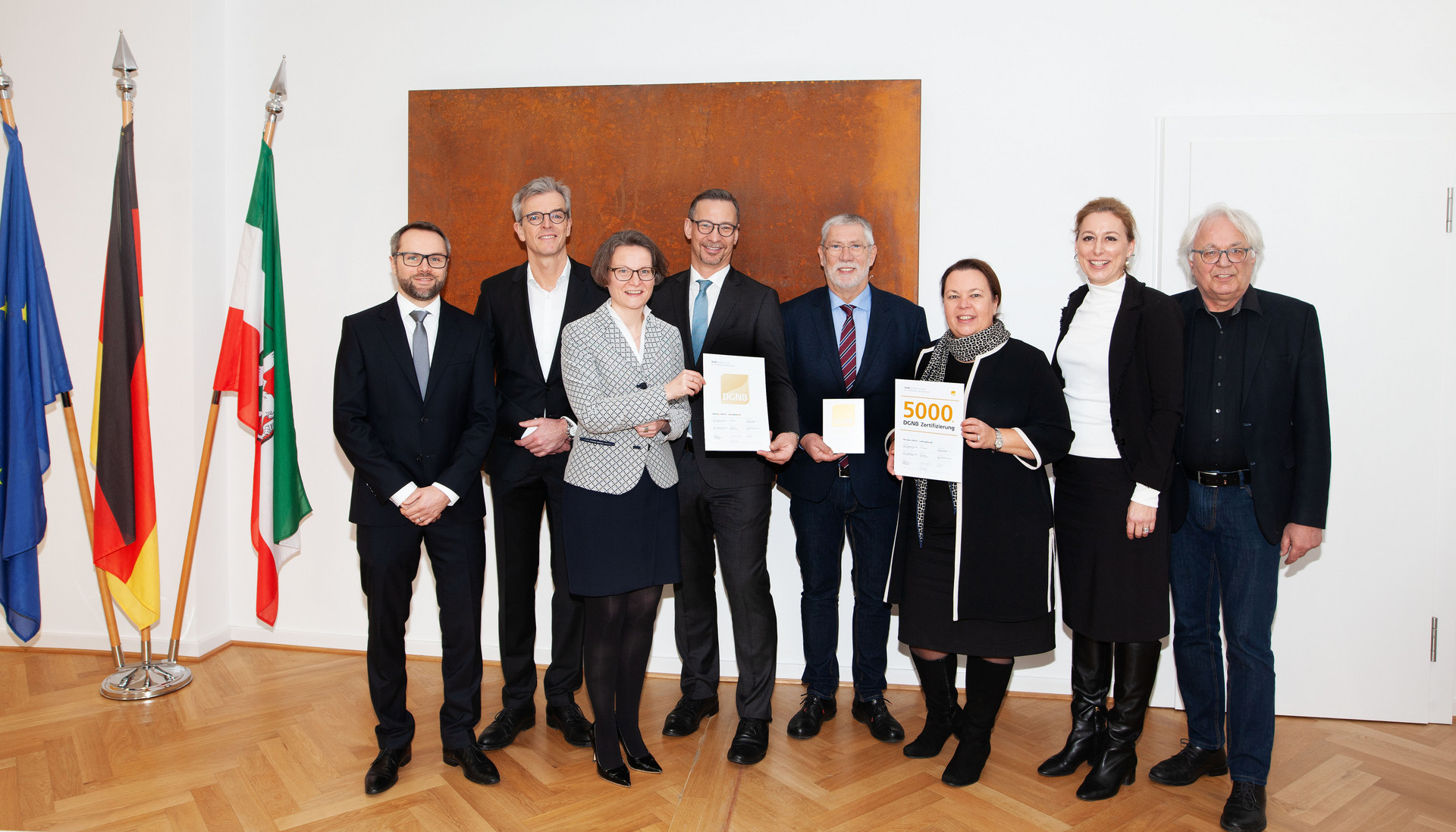 The DGNB offers you the opportunity to celebrate your successful certification at your own event customised to your needs. As the building owner, you invite your guests to the official DGNB certification ceremony in the completed project and together we put your building or district and its sustainability aspects at the centre of attention. This service is offered exclusively for DGNB certificates and pre-certificates and can be individually customised.
DGNB supports you in the planning process and offers a range of services that can only be obtained by visiting the project site. Two optional service packages are available.
Do you have any questions or would you like to organise an event on your DGNB Certification?
Raising public awareness: at the trade fair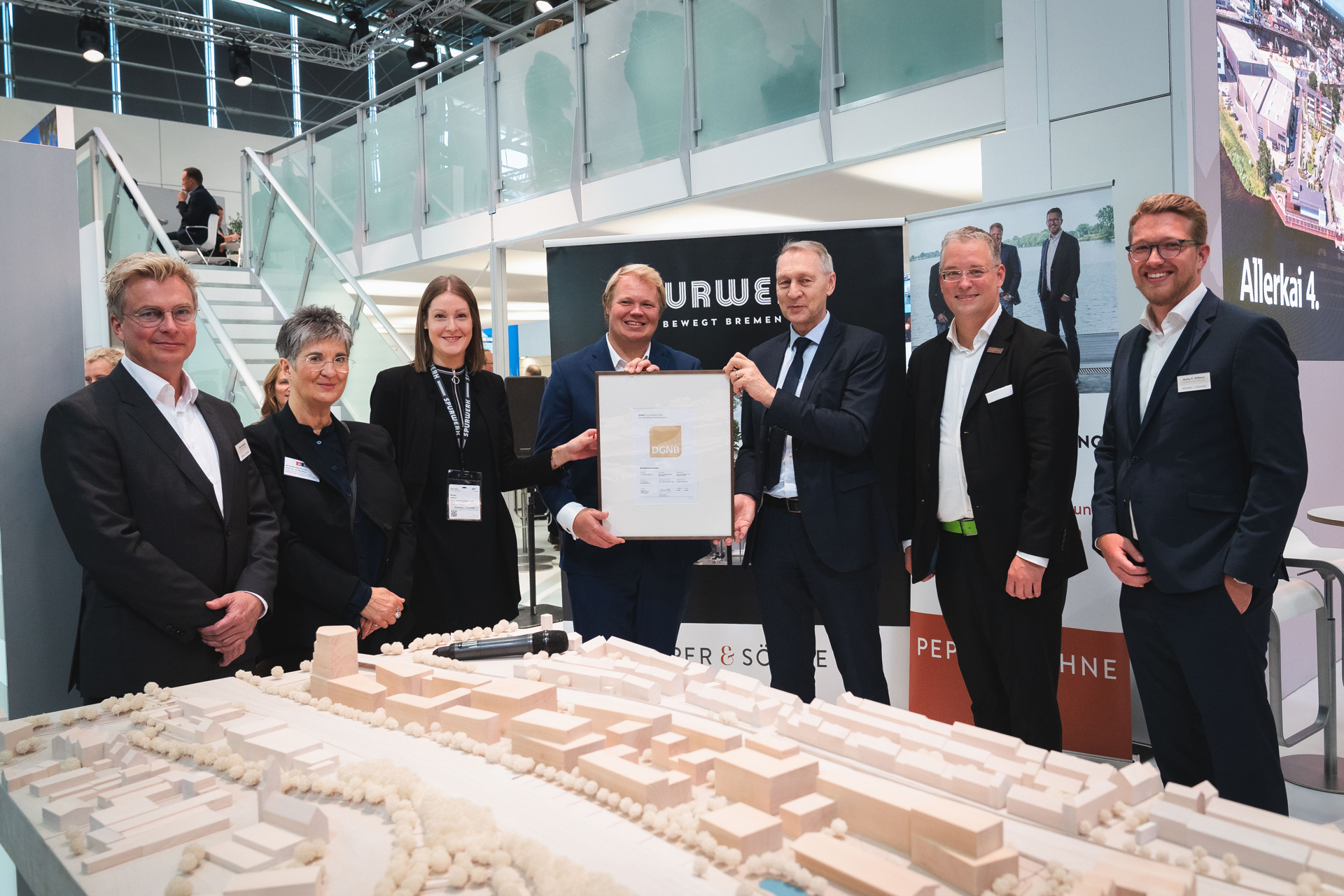 Trade fairs are a special opportunity to obtain a DGNB Certificate. The certification costs include the offer of an event at trade fairs. Any costs incurred for travel and tickets will be carried by each participant.
For example, a certification ceremony can be held at BAU or Expo Real.
Further dates and trade fairs will be the subject of announcements during the course of the year.
Meeting in person: at the DGNB office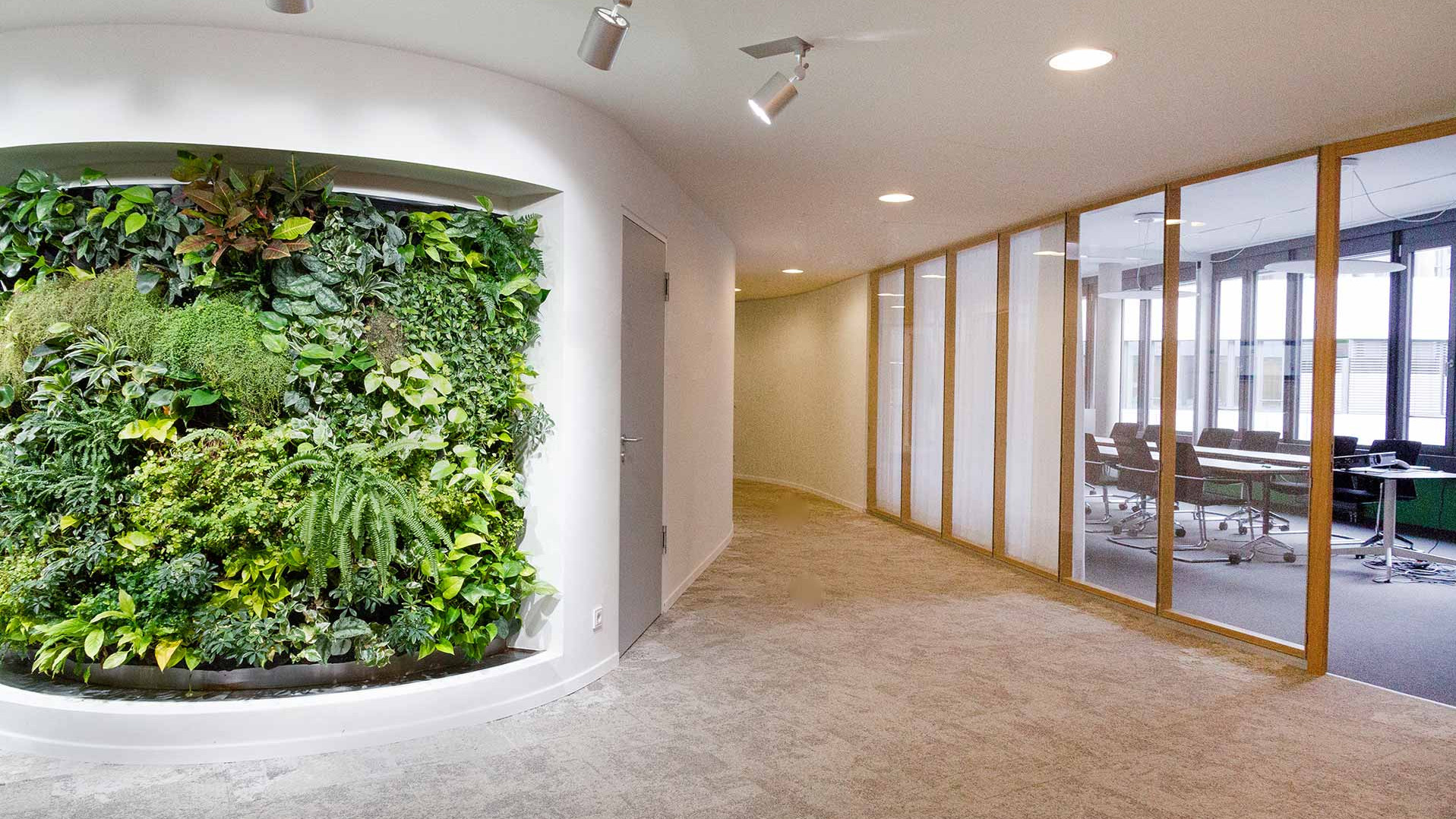 We will hand over the certificates to you in person at the DGNB office. After the ceremony, we will take the time for a conversation. If requested, a guided tour can also be arranged in the DGNB office – the " Living Showroom" for sustainable building. We can even document the handover of the certificate for you with a photo.
This offer is included in the certification fee.
---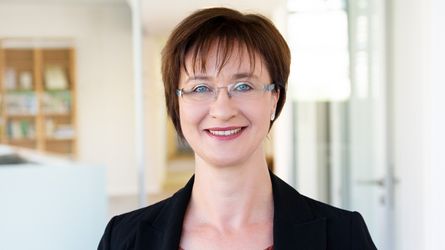 Simone Pitzal
Project Manager Trade Fairs and Events