Sustainability has increasingly established itself as a standard in the real estate industry. When investing in building or district developments, corresponding certificates such as that of the DGNB are therefore increasingly required. They serve as independent proof to make both the planned and the implemented sustainability quality of the respective projects transparent. In this context, sustainability certificates contribute to an increase in value and provide more investment security.
Sustainability certification is also becoming increasingly important for existing properties in use. By covering additional requirements such as those of the EU taxonomy, potential risks in regard to the future viability of real estate are minimised. The DGNB also offers a wide range of further training opportunities for real estate professionals, including the opportunity to qualify as an expert in sustainable construction and ESG.
Quality throughout the entire life cycle: The variants of DGNB Certification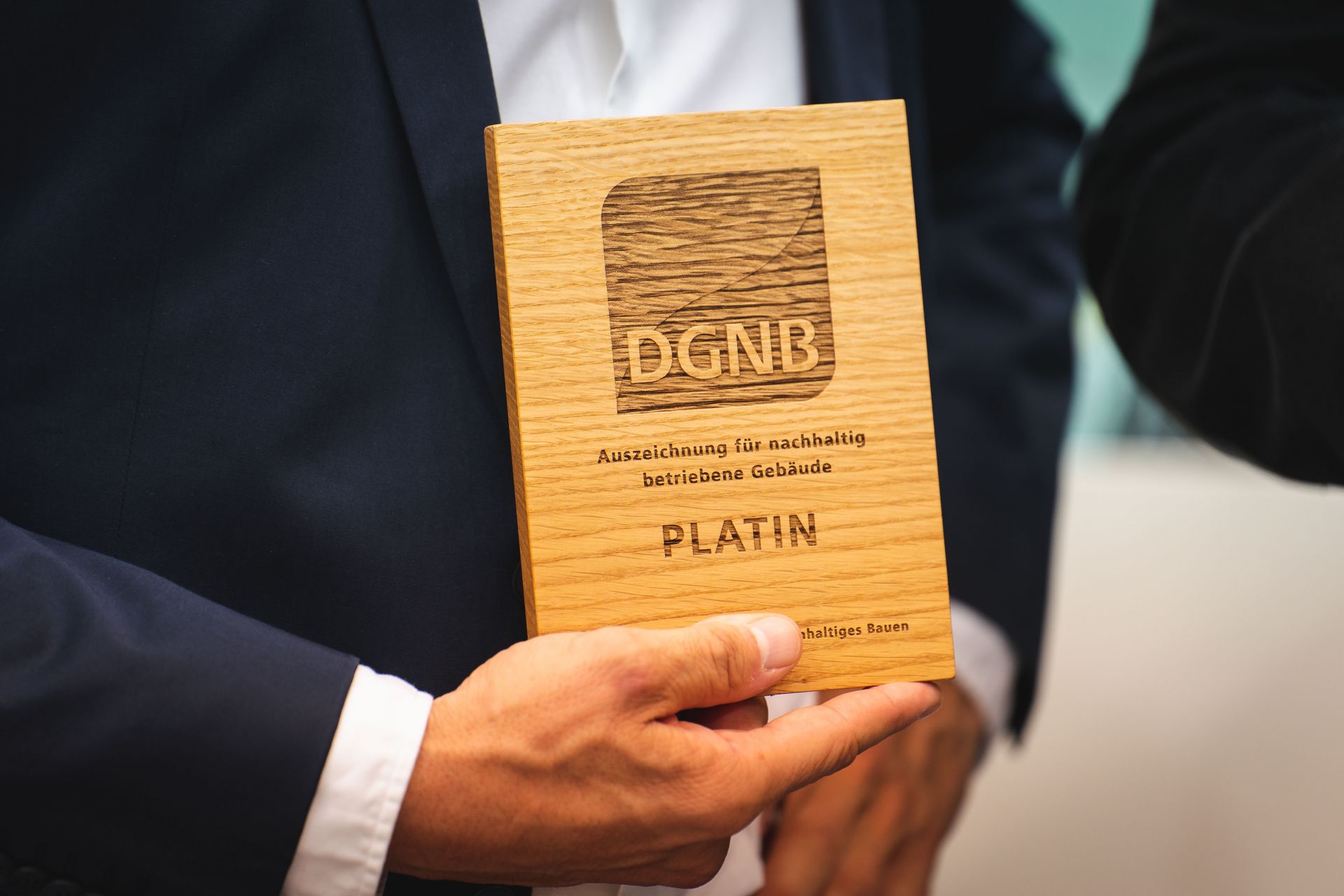 The connection between DGNB and ESG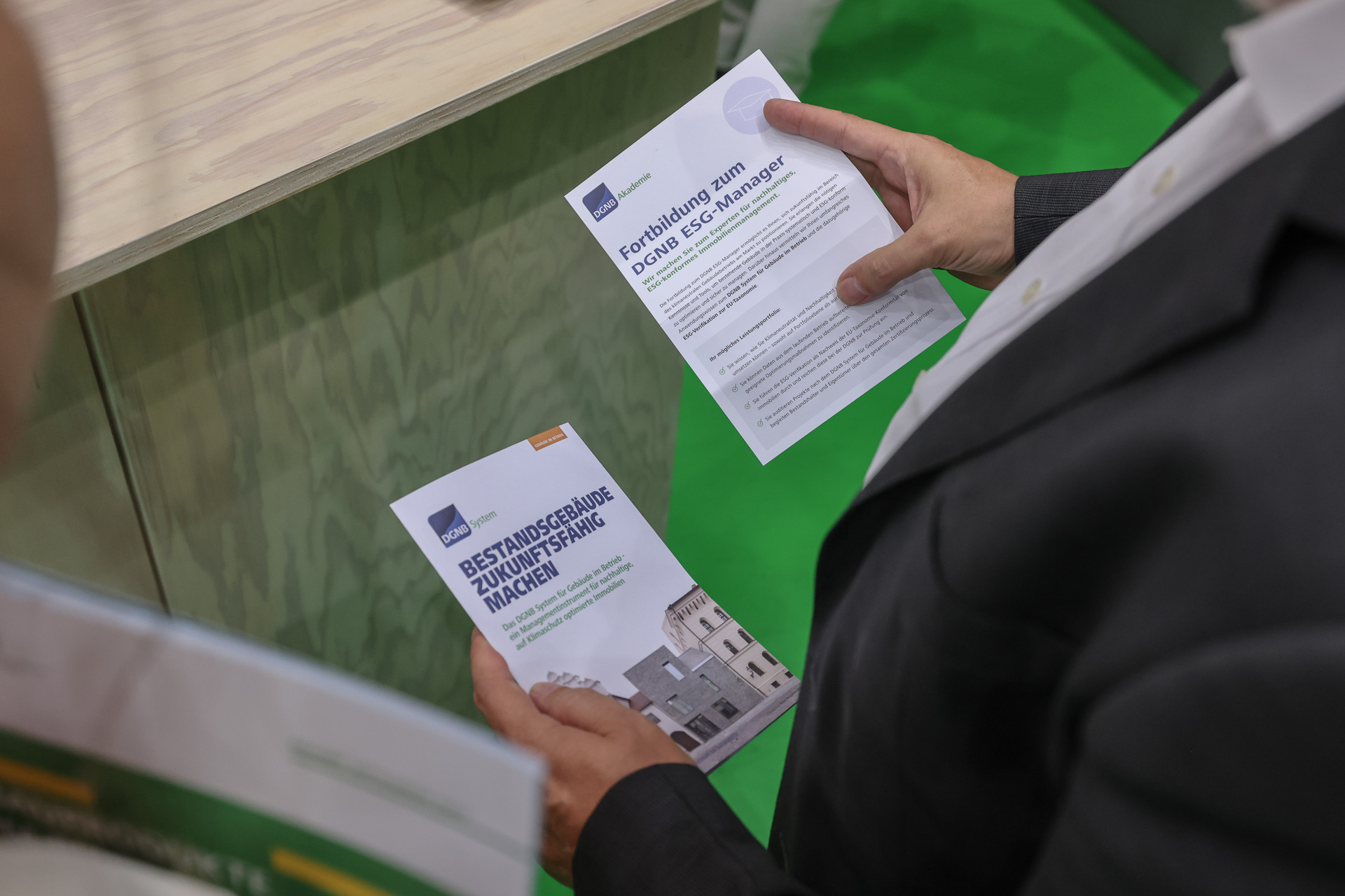 ESG has established itself as the new buzzword around sustainability issues in real estate and finance. We tell you how much ESG is in the DGNBs offerings, how you can have the conformity of you property with the criteria of the EU taxonomy verified and what training opportunities are available on the subject of ESG at the DGNB.
ESG verification for the EU taxonomy
On the way to climate neutrality: Sustainable management of existing buildings or portfolios
The DGNB has its own certification system for buildings in use, with which properties are systematically guided towards climate neutrality. The transformation and managemgent tool helps to comply with regulatory requirements and can be used for individual buildings as well as for entire portfolios.
ALL ABOUT THE DGNB SYSTEM FOR BUILDINGS IN USE