The expert course "Sustainable, ESG-compliant real estate management" provides you with the necessary knowledge for the practical application of optimisation strategies for existing buildings. You will learn to consistently accompany sustainability in building operations and to identify and implement suitable measures. We provide you with the necessary know-how and the right tools to manage this yourself via climate action roadmaps or to safely brief energy consultants commissioned by you - depending on your personal orientation. As a basis, you will learn how to safely apply the DGNB System for Buildings in Use and how to utilise it for yourself.
The course will be held in German.
After successful participation in this course, you will be qualified to carry out an ESG verification for EU taxonomy and can submit it to the DGNB for assessment. For the submission of projects for DGNB Certification for Buildings in Use, the exam for DGNB ESG-Manager, which queries the contents of this course, and the signing of a licence agreement are additionally required.
Seminar day 1:
Technical requirements of the EU taxonomy for existing buildings
---
Seminar day 2:
Sustainability strategy for portfolios and individual buildings
Building optimisation for climate-neutrality via the DGNB framework and the 12-step plan
Technical monitoring: measurement data collection and operational optimisation
DGNB System for Buildings in Use
---
Seminar day 3:
Practical example of CO2 balancing
Successful submission and certification
You can process and evaluate data from running operations in order to identify suitable optimisation measures.
You know how to implement carbon neutrality and sustainability in building operations - both at portfolio level and for individual buildings.
You have extensive knowledge of ESG verification, the EU taxonomy for existing buildings and the DGNB System for Buildings in Use.
Duration
3 seminar days (2 days 90 min. each + 1 day full day)
Event location
Online (2 days) + 1 day in presence
Price
550 € for DGNB members / members of a Chamber of Architects
770 € for DGNB non-members
Prices exclude VAT.
Please note: As the training is held in German, please switch to German language settings to make a booking.
---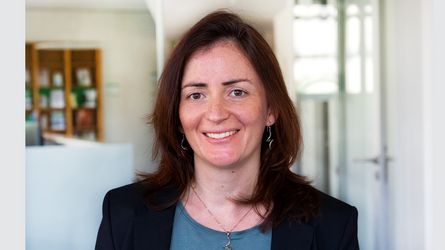 Elena Zuliani
Trainings and Examinations