The DGNB Academy has established itself as a central platform for the transfer of knowledge on sustainable planning, construction and operation of individual buildings and entire districts. We pass on practical expertise from all disciplines of the construction and real estate industry in a variety of formats. In Germany and internationally, educational institutions such as chambers of architects and universities help us to disseminate this knowledge.
What distinguishes the DGNB Academy
The DGNB Academy bundles the knowledge of thousands of member organisations and voluntarily committed industry experts of the DGNB association.
Our lecturers are experts in their field and deal intensively with the topics of sustainable planning, construction and operation of buildings and districts in their daily work. Our training courses and seminars are practical and interactive. We prepare complex content for you in a compact and understandable way.
Our aim is to spread knowledge about sustainability in the construction and real estate sector. That is why we offer our training courses and seminars at low cost and with no admission restrictions for anyone interested.
Admission is only restricted for the particaipation at the DGNB Expert Days and for those who wish to sit exams for a recognised qualification.
All modules of our training to become a DGNB certification expert can also be booked individually as further training measures. This gives you the opportunity to continue your education on individual topics that are of interest to you. At the same time, by completing the training modules, you lay the foundation for a possible later qualification as a DGNB certification expert.
With our compact and basic courses, we teach the necessary basic knowledge for entry into a subject area.
Our seminar programme, which changes annually, covers the entire range of topics in sustainable construction and is designed independently of DGNB certification. These seminars are ideally suited to delve into very specific use cases or issues and to expand your expertise individually.
Expertise in sustainable building and the requirements of DGNB certification is in demand worldwide. Our qualifications as DGNB certification experts are synonymous with comprehensive know-how in the various fields of sustainable planning and construction and sustainable real estate management - from the basics, to sector-specific application and expert knowledge, to detailed knowledge of the DGNB certification system.
Architects can fulfil their continuing education obligations through many of our offers.
We always register these seminars for recognition with the Chamber of Architects in Baden-Württemberg and the German Energy Agency (dena):
All seminars from our annually changing range of seminars on the topics of sustainable building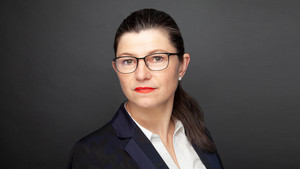 "The diversity of the fields of activity from which the participants come surprises me again and again. As a result, I have become acquainted with very different points of view on individual practical topics. We are all united by the awareness that sustainable construction is a logical consequence for the future."
Sybille Mai
Senior Consultant and DGNB Auditor, EPEA GmbH - Part of Drees & Sommer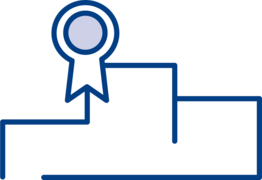 95%
rate our lecturers with top marks in terms of professional competence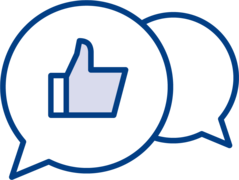 8 out of 10
participants recommend our events to others
Wide range of further education and training
In demand worldwide: the DGNB Academy on an international level
Sustainable building is a topic that moves people all over the world. The demand for sound expertise is correspondingly high. With the DGNB Academy, we also offer our knowledge of the many facets of sustainable construction internationally. Events are held throughout the year in various countries around the world. All planned dates can be found in our calendar of seminars and trainings.
At the training events abroad, we are supported by our local DGNB Academy Partners and the academies of the DGNB System Partners. They help to guarantee that the knowledge about the contents of the DGNB System is supplemented by the regional specifics that need to be taken into account when applying the certification system.
---