For the further development of the DGNB System and for dealing with current issues, the DGNB has the opportunity to draw on the expertise of the members of the DGNB Expert Pool. These experts can actively contribute to ongoing projects related to the DGNB System through committee work. Furthermore, the DGNB, including its decision-making bodies, can call on experts to work on specific issues. As part of the quality assurance of the certification system, expert meetings are also held to which the DGNB invites the members of the expert pool according to their competences.
Admission to the DGNB Expert Pool
All these tasks require a certain level of expertise in order to be able to work on them in the necessary quality. The DGNB Expert Pool therefore brings together all those employees of our member organisations who have proven expertise in specific fields of competence and who want to get actively involved.
To be accepted into the DGNB Expert Pool, DGNB members must fill out a digital registration form. This form specifies, among other things, the fields of expertise covered. In order to prove that one actually has the professional know-how in the named fields, the relevant documents must be uploaded with the form as verification.
A coloured portrait photo should also be provided if a presentation on the website in the expert pool is desired.
Finally, we require a short letter of motivation as to why one would like to be involved in the DGNB Expert Pool. Finally, only those who are willing to actively participate in our committee work on a regular basis can be accepted.
During the application process, the DGNB reviews the submitted credentials of expertise as well as the motivation of the applicants. Please note, however, that the selection of the fields of expertise is based on self-declaration by the applicants and that the expertise in the individual fields of expertise may not be conclusively verified in individual cases.
As an expert, you are welcome to add the words "Member of the DGNB Expert Pool" to your signature after admission.
---
For members of previous DGNB expert and working groups
Members who are already active in one of our DGNB expert or working groups are also requested to complete the application form once. The letter of motivation and proof of expertise, on the other hand, do not need to be submitted.
Waste and Circular Economy
Barrier-free design
Construction materials and harmful substances
Building acoustics / sound insulation
Construction / building process
Building physics (building envelope) / technology
Biodiversity
Circular Economy
Emissions / Immissions
Energy
Facility Management
Building design / planning
Health / Ergonomics
Water and soil protection / water cycle systems
Governance
Infrastructure projects
Interior / interior fittings / furnishings
Indoor air
Climate / Environment
Comfort
Life cycle costs
Logistics
Material procurement
Mobility
Life cycle assessment
Participation
Planning competition
Project management
Resilience
Smart Infrastructure
Urban design
City climate
Urban sociology
Water / Drinking Water
Value development / economic efficiency / site
The application form for joining the DGNB Expert Pool will be available here shortly.
---
Members of the DGNB Expert Pool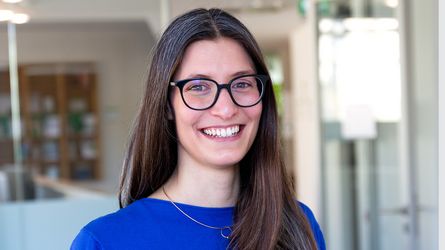 Carla Schweizer
Project Manager Research Projects