The resources we build with are too valuable, energy and CO2 intensive to waste or discard. The concept of circular construction is a solution to preserve the qualities and economic value of buildings and materials and to reduce waste. For long-term use and future application, circular material flows must be planned in the design phase and deconstruction must be seen as a source and storage of materials.
How can circular construction be promoted in construction practice? What are the challenges and how can they be overcome? And which methods and tools help to implement a circular built environment?
The DGNB seminars on circular construction deal with urban mining, the opportunities and challenges of circular construction and tips on how to put circular construction into practice.
Bookable individually
Digital and interactive in small group format
Direct exchange with lecturers and participants
Recognised as further education by the Chamber of Architects of Baden-Württemberg
After successful participation, you will receive a confirmation of participation from us. You can use this, for example, as proof for further training points at the Chamber of Architects in Baden-Württemberg.
DGNB certification experts can use these seminars to collect further training points to obtain their licence.
---
Please note: As the seminars are held in German, please switch to German language settings to make a booking.
---
---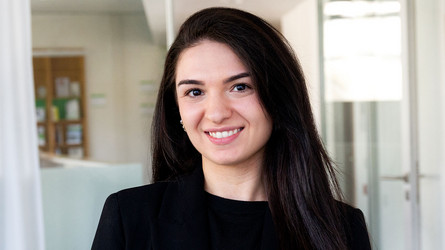 Eda Yilmaz
Seminars and University Partnerships