The aim of this criterion is to reduce or avoid the use of materials, construction products and preparations that may be a risk to humans, flora and fauna due to their pollutant content or the release of pollutants.
The criterion defines requirements for individual construction materials, products and preparations in the form of quality levels in a criteria matrix. If a label fulfils the corresponding requirements, it can be recognised as a standard in the DGNB certification process. This means that the recognised product label can be used to prove compliance with the respective requirements of the criterion.
First of all, the label recognition can only be recognised for certain criteria lines and only for certain aspects of the criteria matrix of the criterion ENV1.2 - Risks for the local environment. The recognition refers initially only to the emission characteristics of the following construction products (criteria line of the matrix - considered emission)
Textile floor coverings (line 6 – VOC)
Elastic floor coverings (line 7 – VOC/SVOC)
Auxiliary materials for installation such as primers, precoats, fillers and adhesives under wall and floor coverings (line 8 – VOC)
Auxiliary materials for installation such as antiporosity coatings, screed resin, waterproofing under tiles (line 9 – VOC)
Sealing compounds, sealants and adhesives for punctiform and linear bonding of components in interiors such as PU adhesive and silane-modified polymers used in skirting boards, door rails, support adhesive (raised or hollow floors) (line 11 – VOC)
Adhesive for establishing air-tightness on the inside and outside of façades: e.g. PU, PU Hybrid, MS polymer, SMP or similar, on façades, windows and exterior doors (line 13 – emissions)
Seals, 2K PU paints, PU floor coatings (line 20 – VOC)
Seals, 2K EP paints, EP floor coatings (line 23 – VOC)
Acoustic elements, room-in-room systems, panelling on walls and ceilings, multi-layered parquet, multi-layer laminate surfaces such as chipboards, OSB panels, MDF panels (line 47 – formaldehyde)
Bracing wood panels on walls, floors and ceilings in wooden houses or wooden structures such as chipboards, OSB panels etc. (line 48 – formaldehyde)
All items of furniture with quality seals that require test chamber inspections of the entire product (line 1 (appendix 2 interiors) – VOC and formaldehyde)
Board materials for furniture produced through carpentry, timber products and room acoustics elements (line 2 (appendix 2 interiors) – formaldehyde)
Note: The DGNB may open up further requirements for DGNB label recognition at a later date. Currently, this can be done on a project-specific basis via a proof of equivalence.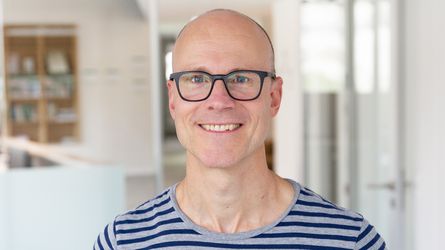 René Traunspurger
Senior Consultant Certification Buildings